This resource has been featured in: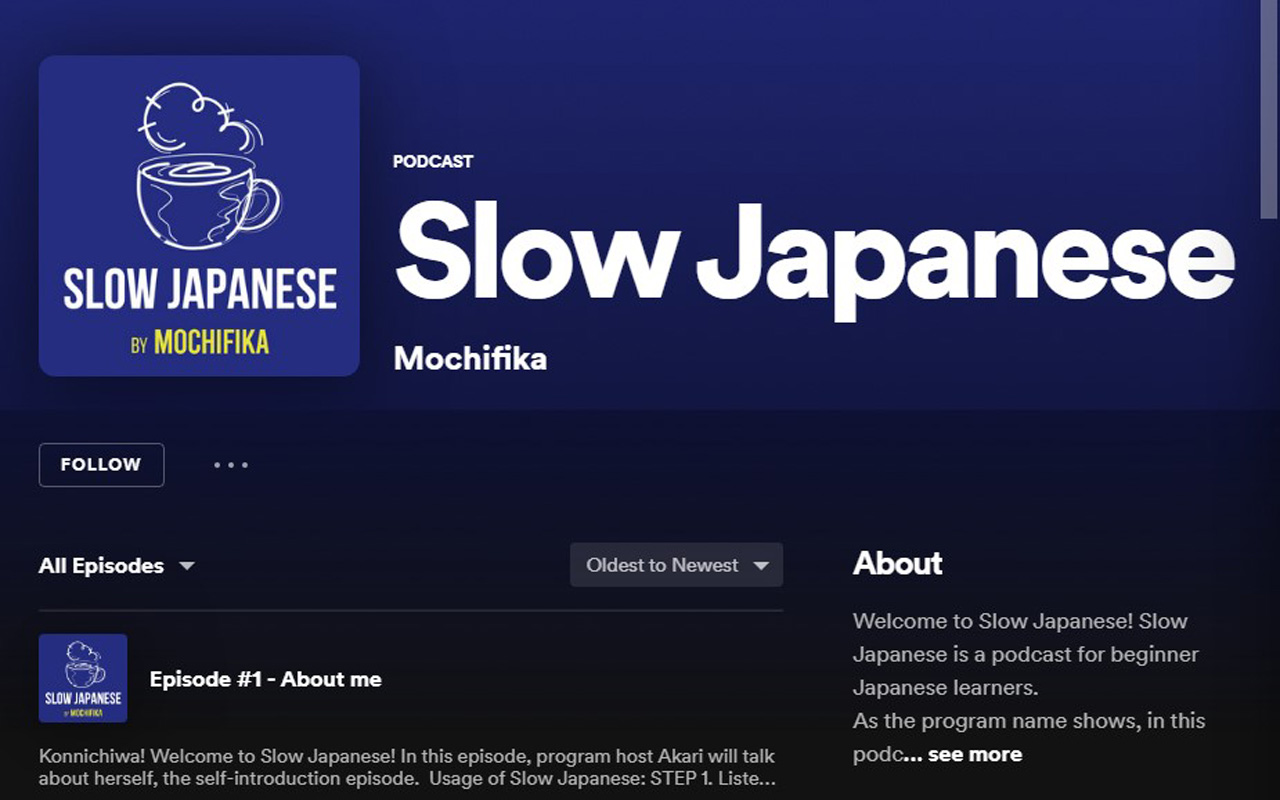 Slow Japanese by Mochifika is a Japanese podcast aimed at providing even beginners with comprehensible listening practice material. The way it does this is as the name implies — it's very slow! The host, Akari, breaks sentences down into pieces, and pronounces words at a near syllable by syllable pace at times. After starting in September 2021, Mochifika has released episodes at a weekly pace, building a comprehensive library. Additionally, transcripts are offered through the series' website, allowing students an even more comprehensive look at the language.
Episodes tend to be very short, mostly around 5 minutes. This, coupled with the relatively slow release schedule makes it easy to get caught up quickly, but also easy to run out of episodes to listen to. Thankfully, the consistent schedule means you probably won't be waiting for too long. Like many Japanese language podcasts, the topics covered vary, but there's a little something for everyone.
Slow Japanese is a great first step into adding some listening practice to your Japanese study routine, and it's nice that even beginners can listen and comprehend. However, the pace really is slow, and most students will outgrow the content pretty quickly. Additionally, because the pace is so unnatural, it's really only a stepping stone rather than something more evergreen. Still, it's hard to find a better place for Japanese beginners to get their feet wet in listening comprehension.