This resource has been featured in: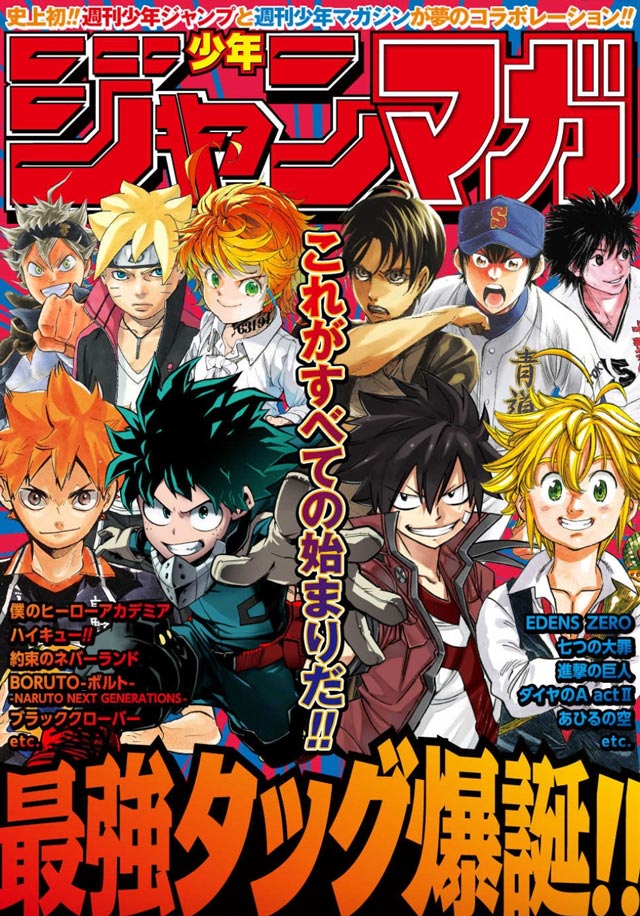 Have you ever wanted to read the first book in a manga before buying it to make sure 1) that you'll like it, and 2) that you'll be able to understand it at your level? Publishers Kodansha and Shueisha have got you covered. (Well, they have you covered as long as you're under twenty-two… or just input a different birth year.)
少年ジャンマガ学園 (Shōnen Jump x Magazine Academy) is an online collection of first issues for many of the most popular shōnen manga series. With more than seventy series, this collection includes One Piece, HUNTERxHUNTER, Attack on Titan, Bakemonogatari, My Hero Academia, Haikyū, and Boruto. That means it provides more than 3,500 pages of study material that's interesting, challenging (seriously), and free!
Because the pages are made of images, you can't highlight or copy text, but you can read through issues you're interested in to see how much you can understand before committing to purchasing an entire volume. You can also preview how much furigana is provided for each volume, which may help you find a series at or around your level.
The pages automatically expand to your screen, so in order to read some furigana you may have to do some stretching and zooming. While that's a bit inconvenient, conversely, that same thing may also keep you from reading furigana on words or kanji you already know.
This free collection will help you find your new favorite manga/study tool. Let's hope Shōnen Jump and Shōnen Magazine keep it going!