This resource has been featured in: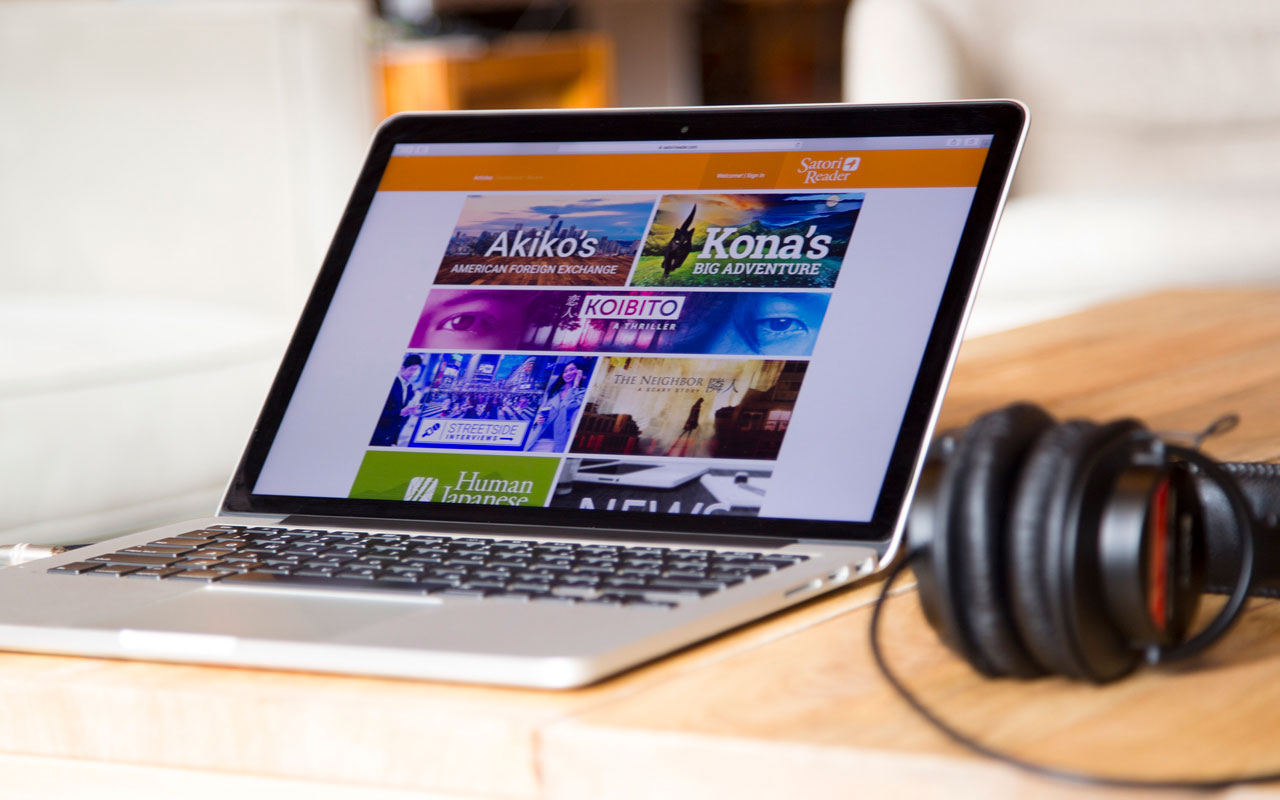 For Japanese learners hitting the intermediate wall, there are few good resources out there to help you climb your way over. Satori Reader is one of these resources. Essentially, Satori Reader is a site filled with stories entirely in Japanese, sorted by difficulty. There are a number of useful features to help you get the most out of your reading experience as well: native audio, phrase breakdowns, translation notes, built-in spaced repetition software, and even a way to customize how words are written in kanji.
As a method of practicing Japanese speech and listening skills, you can simply play the audio that accompanies each of the stories (called "articles") and listen or shadow (or both). Adding unknown words and phrases to the built-in SRS review system is also helpful with vocabulary-building (although there are some mechanics that could still be improved). And if you're worried about reading difficulty, most stories come with two levels: easy and hard. Of course, if you're in the intermediate level already, then "hard" may be the version for you.
Since the writing of Tofugu's original review here, Satori Reader has continually been working on improving the site with upgraded features and plenty of new articles. Now, there are over 550 articles to read (for pro users) and a lot of fixes to the SRS review system. For upper-beginner to intermediate learners out there, Satori Reader is likely the perfect tool for progressing to the next stage.