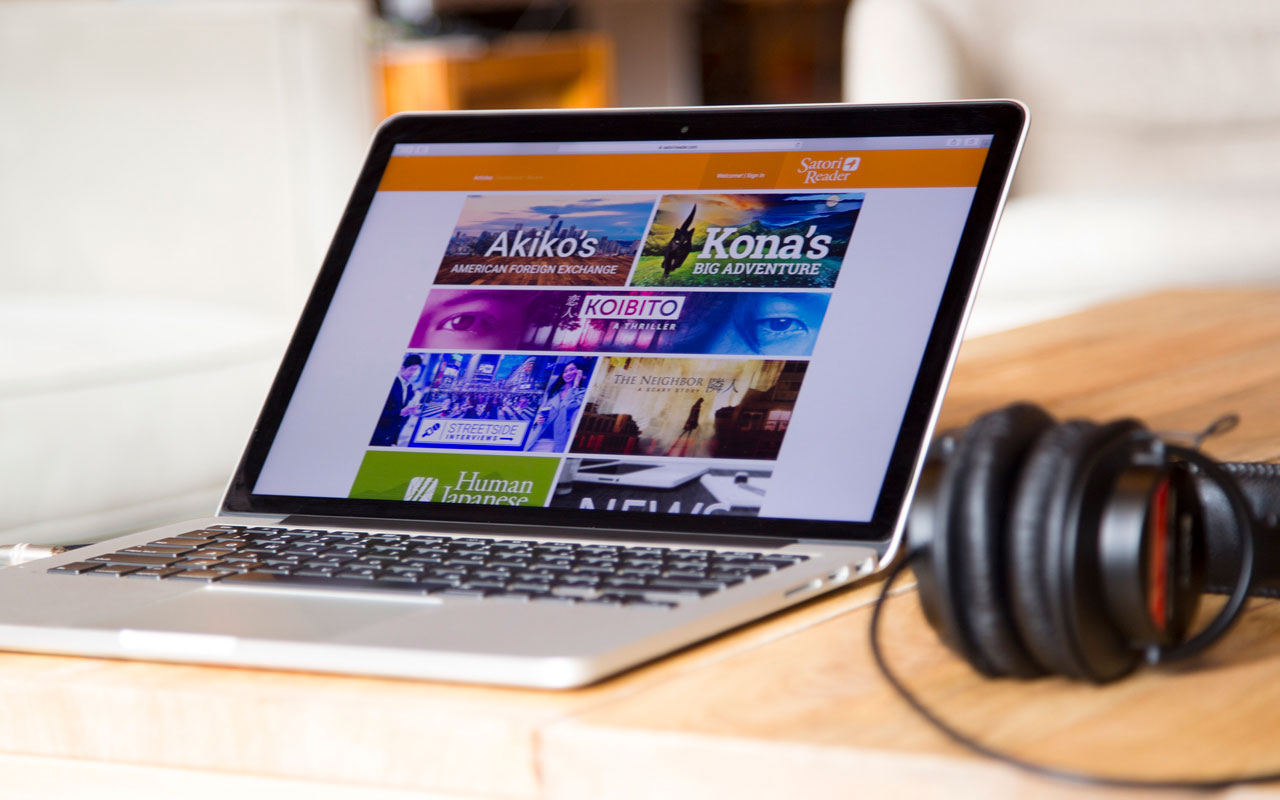 The buzz around Satori Reader started around the middle of last year and has slowly grown into a roar of language bees. If you haven't already heard of it, Satori Reader is a website made by the people who brought you Human Japanese. Once you sign up, you have access to a library of Japanese stories, articles, and conversations. You can click sentences to listen in Japanese, click words and parts of speech for dictionary breakdowns, and click the "…" after each sentence for an English translation. Choose your kanji setting (standard, what you know, or none) and your level of difficulty.
I could go on for a while about all of the customization options — there are a ton.
Basically, Satori Reader is a site for practicing reading and listening. The listening part may be slightly hindered by the very well-paced, almost robot-like voices, but your listening will still improve if you dedicate some time to this method.
Satori Reader has a free mode but there's a subscription fee for unlimited access to the site. It's $12/month or $99/year (though there is a New Year's Special at the moment making it $9/month and $89/year). This can be pretty pricey, if you consider all the free content out there on the Internet. But if you find you can only learn in a structured setting, this may be right for you. It's definitely worth giving the free content a look.
Special Bonus: For you WaniKani users, you can import your API key to tell their system all the kanji you know already! It's pretty handy.
UPDATE: We tried Satori Reader for six months and wrote an in-depth review, which includes all our thoughts (and the very specific type of learner this program will most benefit). Read our Satori Reader review here.