This resource has been featured in: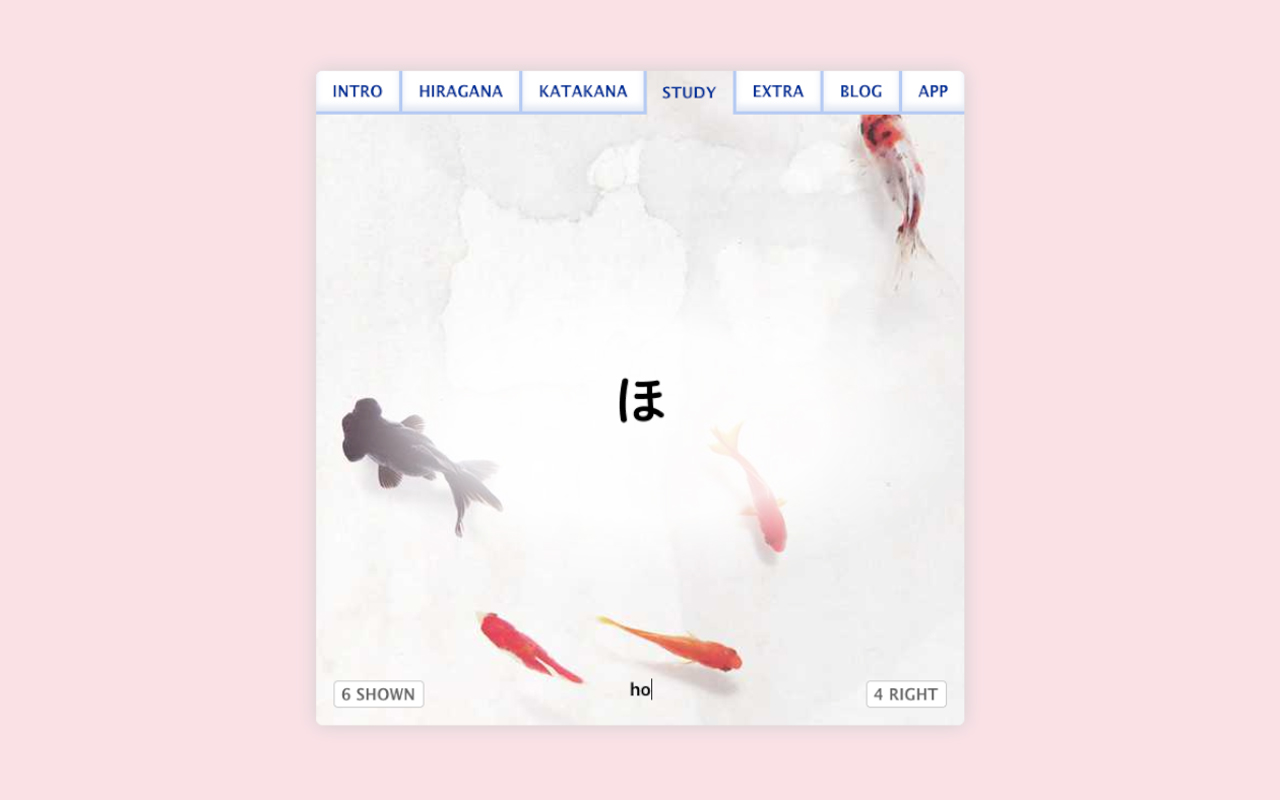 Real Kana is a simple app that lets you practice kana. The web app version is available for free, and the iOS version is $2.99. With Real Kana, you not only get to choose what kana you want to practice by column (a set of three to five characters), but you also get to select the font, which you can mix and match in one session. This is a neat feature as some kana characters look quite different in a different font.
In addition to the regular kana quiz where you see a single kana character and type in the romaji accordingly, it also offers options to practice reading actual words written with kana only. These vocabulary words are taken from the JLPT exams, and you can choose a set of vocabulary by the corresponding JLPT level.
Make sure to check the EXTRA tab to customize your experience. The app is simply designed, but offers options like "speed mode" where you don't have to hit the enter key to submit an answer, or "repeat problem kana," which literally repeats the kana you have a problem with so that you can practice more.
The iOS version comes with native speaker audio and even more options to customize the experience, such as vertical reading and multiple background color options. In addition to the regular typing practice, you can choose "flip" or "slideshow," which is sort of similar to the good old flashcard experience, where it shows one kana character at a time and lets you check the answer by tapping the screen (it shows the romaji and plays the audio). Overall, the iOS app has a more simple and minimal interface design than the web app version. While the simplicity may trip you up first, you can get through quiz sessions fairly quickly once you get the hang of it.