This resource has been featured in: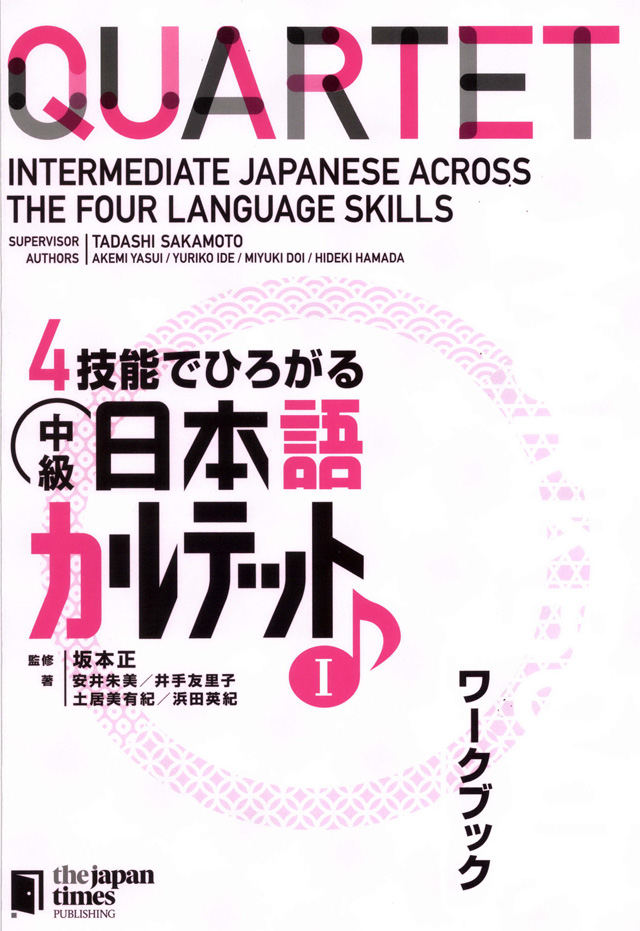 This workbook is supplemental material for the main textbook 日本語カルテット (Japanese Quartet), a textbook for Intermediate Japanese learners, which aims to teach grammar and expressions through four different skills: speaking, listening, writing, and reading. The reading texts used in 日本語カルテット are authentic in terms of the selection of topics, expressions, grammar, and kanji. This textbook explains grammar and expressions in detail, but you can get more hands-on training on these key grammar points with the カルテット workbook.
This workbook is divided into two parts. The first begins with quizzes that check your general understanding of the reading texts in the main textbook. In the next section, you analyze the sentences from the main textbook where the key grammar and expressions are used. There is also a section in which you answer different types of comprehension questions. By answering these questions, you can practice using your grammar knowledge to decipher Japanese texts. This reading-focused section is followed by one where you practice writing and speaking the dialogues by yourself using the grammar or expressions you have learned.
The second part of this workbook is named ブラッシュアップ (Brush Up) and consists of two sections. The first section focuses on a grammar review, which aims at refining your basic grammar knowledge. For example, one question asks you to fill in the blanks in the text with は or が and complete a synopsis of トトロ.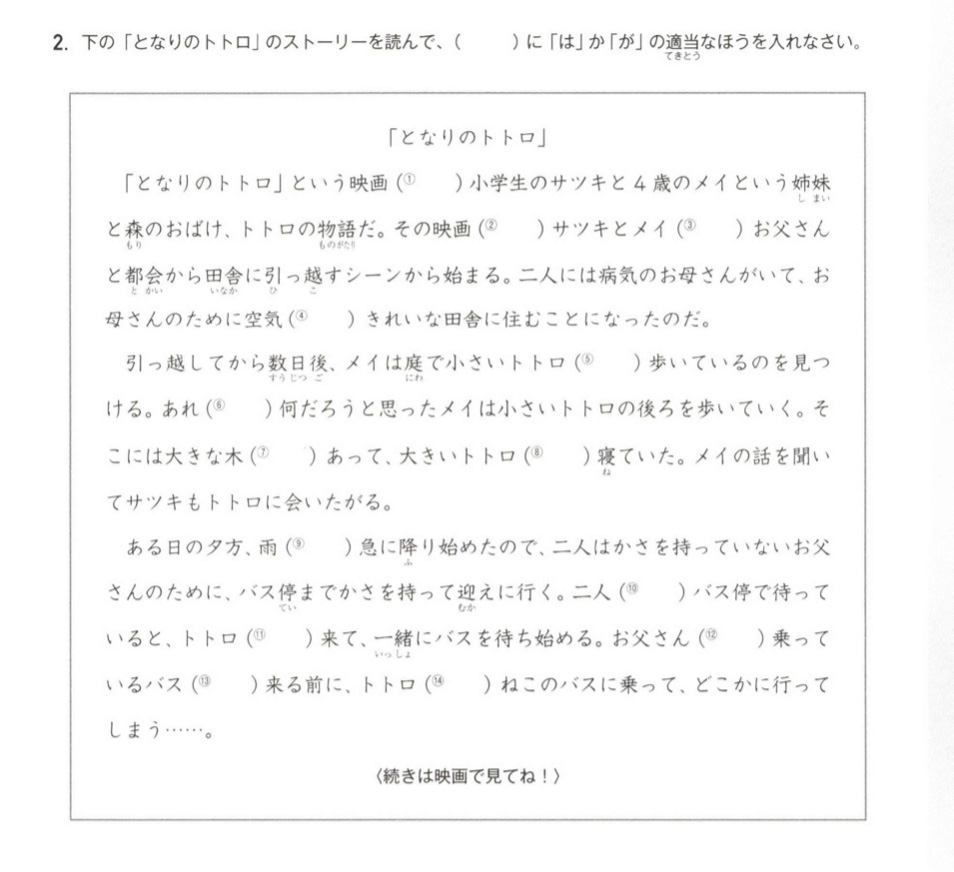 The second section polishes up your kanji knowledge with different types of kanji quizzes, such as making kanji with prefixes and writing kanji antonyms. If you want to acquire a strong grammar and kanji foundation through practice, this workbook is your ticket.