This resource has been featured in: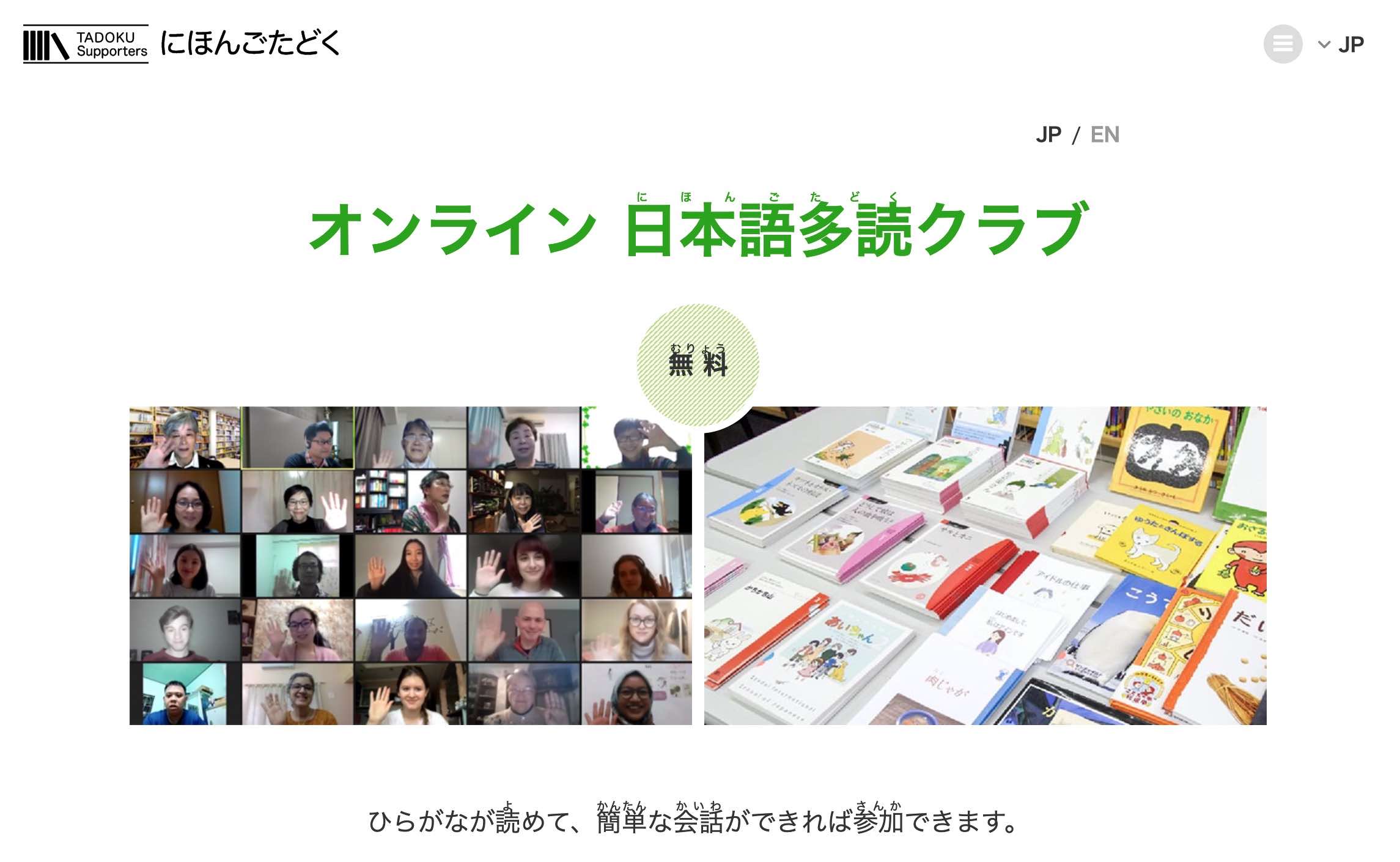 Looking to get started with reading in Japanese, but not quite sure how? There are some great options for beginners looking to add reading practice into their study regimen, but did you know one of the largest organizations promoting reading for Japanese language learners also offers a free online reading club?  NPO Tadoku has championed reading as an extremely beneficial practice for Japanese language learners for years, but for students looking for just a little more help, or even just a fun and supportive environment to read in, look no further than the Online Japanese Tadoku Club! This class, usually offered bi-weekly over Zoom, offers a place for students all around the world to read alongside other students and Japanese teachers. 
The class is offered entirely in Japanese, though don't worry if you're only just starting out. Teachers ask simple questions like for the students to introduce themselves, and an occasional question or two about the book you were reading. After reading one of the most beginner books from their vast free online book library together, you're given the opportunity to read more on your own, chat with some students and teachers, or explore the library a bit more. It's a fun, supportive environment for students, and a great option for learners looking to read more or just to experience something closer to a classroom setting, all for free!