This resource has been featured in: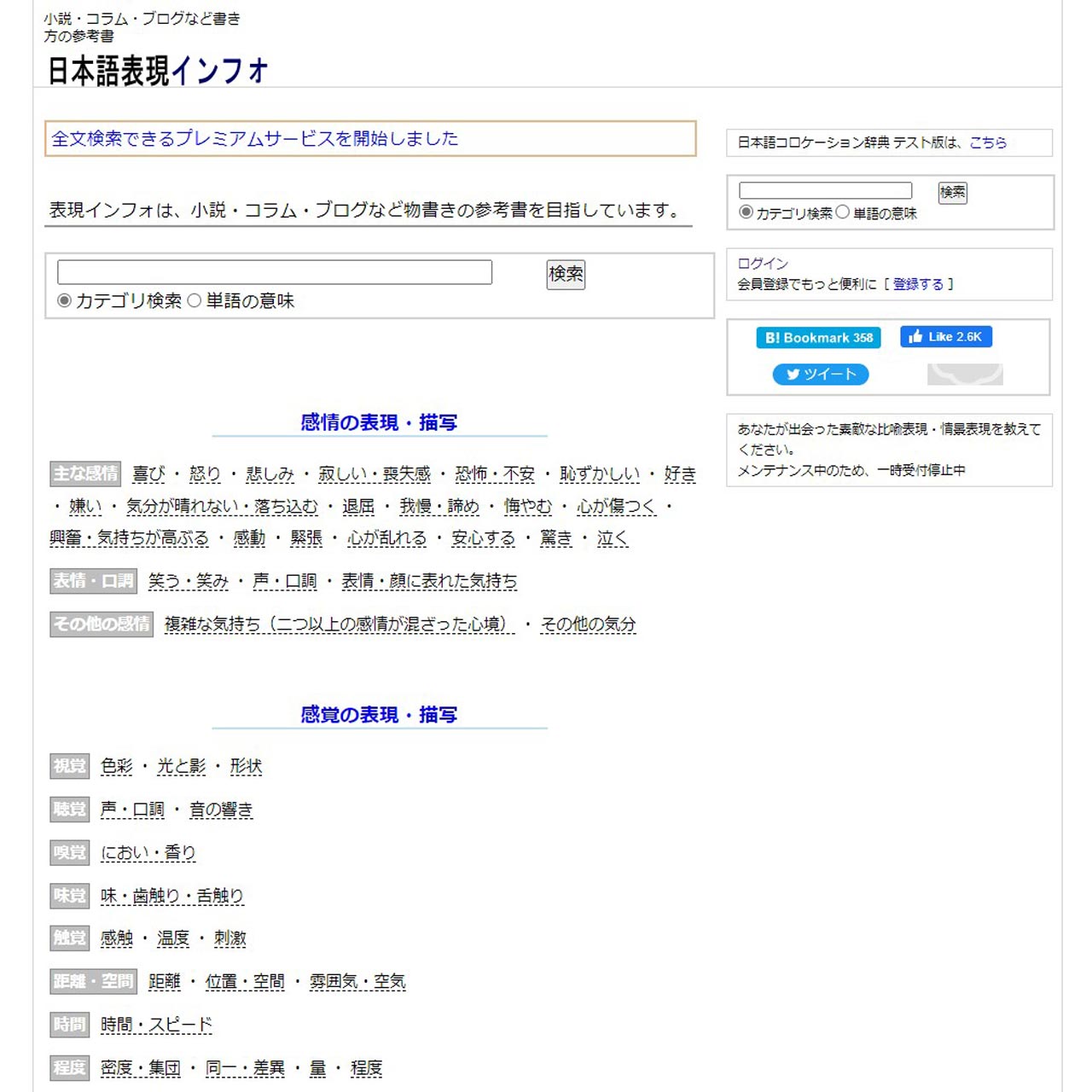 One of the most difficult parts of learning another language can be expressions. As language conveys culture, each individual language has different expressions relevant to its own culture, and translating between them is no easy task. Thankfully for Japanese learners, there's the helpful website 日本語表現インフォ, or "Japanese Expression Info" to make things a little easier.
The site is very straightforward, with various expressions grouped into different categories, like expressions conveying emotions, sensations, or people, for example. From there they're often broken down even further, like expressions relevant to conveying different degrees of sadness.
While the website states the intent was to be a resource for people aiming to write in Japanese, it's helpful for Japanese learners as well. Not only will using these sorts of expressions add a sense of naturalness to your own writing, but they might help you while reading Japanese. 日本語表現インフォ is a great resource for learning both Japanese language and culture.