This resource has been featured in: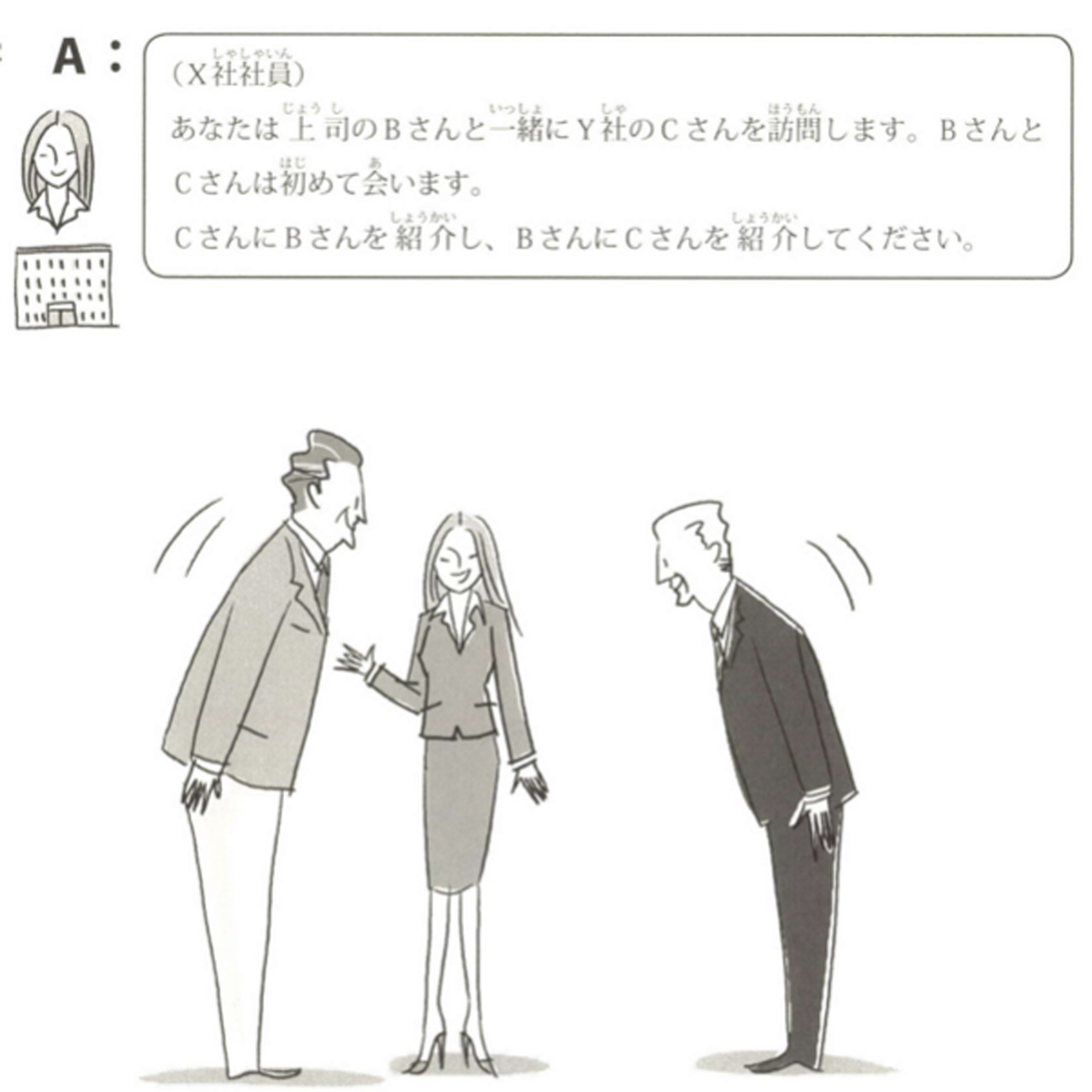 Have you ever thought about working for a Japanese company? Does the thought of using honorific speech and strict business mannerisms scare you? If so, you may want to check out にほんごで働く!ビジネス日本語30時間 (meaning Work in Japanese! Business Japanese in 30 Hours). Originally published in 2009, this book was updated in early 2022. Like your standard business Japanese textbook, it makes sure you are well-versed in using honorific speech (keigo) and provides plenty of opportunities to practice through sample conversations and role-play activities.
Separated into eight chapters, you will learn what to do and say at a Japanese company in a number of situations: taking phone calls, asking requests, receiving permission, making appointments, and more. Each chapter begins with a warm-up quiz, special expressions, and business-related vocabulary. Then it goes into short interactions, which become the basis of longer conversations in the following section. After that is a role-play section, a practice section (with an emphasis on honorific speech), and finally, a business column in which aspects of Japanese business culture and manners are explained.
As the title indicates, the entire book can be completed in just 30 hours if you dedicate around 3-4 hours per chapter. The design is minimalistic and completely in monochrome which may not be ideal for some learners. It also does not directly teach you honorific speech in each chapter; an explanation of honorific speech is provided in the back of the book.
That said, it does include a separate word booklet with English, Chinese, and Korean translations of all the vocabulary and phrases, which is convenient for people who dislike having to flip to the glossary in the back of the book when they want to look up a word. Additionally, furigana is used above every kanji, so that every word is readable. Plus, all vocabulary presented in each chapter includes pitch accent information. This is valuable for learners who wish to sound as native as possible. And as with many textbooks, there is an accompanying CD with native recordings of all of the sample conversations.
While the minimalist, wordy design may not be everyone's cup of tea, the amount of content and features packed into this book is definitely worth the price. There's a consistent flow throughout, and the business culture information at the end of each chapter is really valuable. According to the teacher information at the front of the book, this text's difficulty is somewhere around JLPT N2 and above. If you are studying for those tests (or just for business Japanese in particular), then this book may be just what you are looking for.