This resource has been featured in: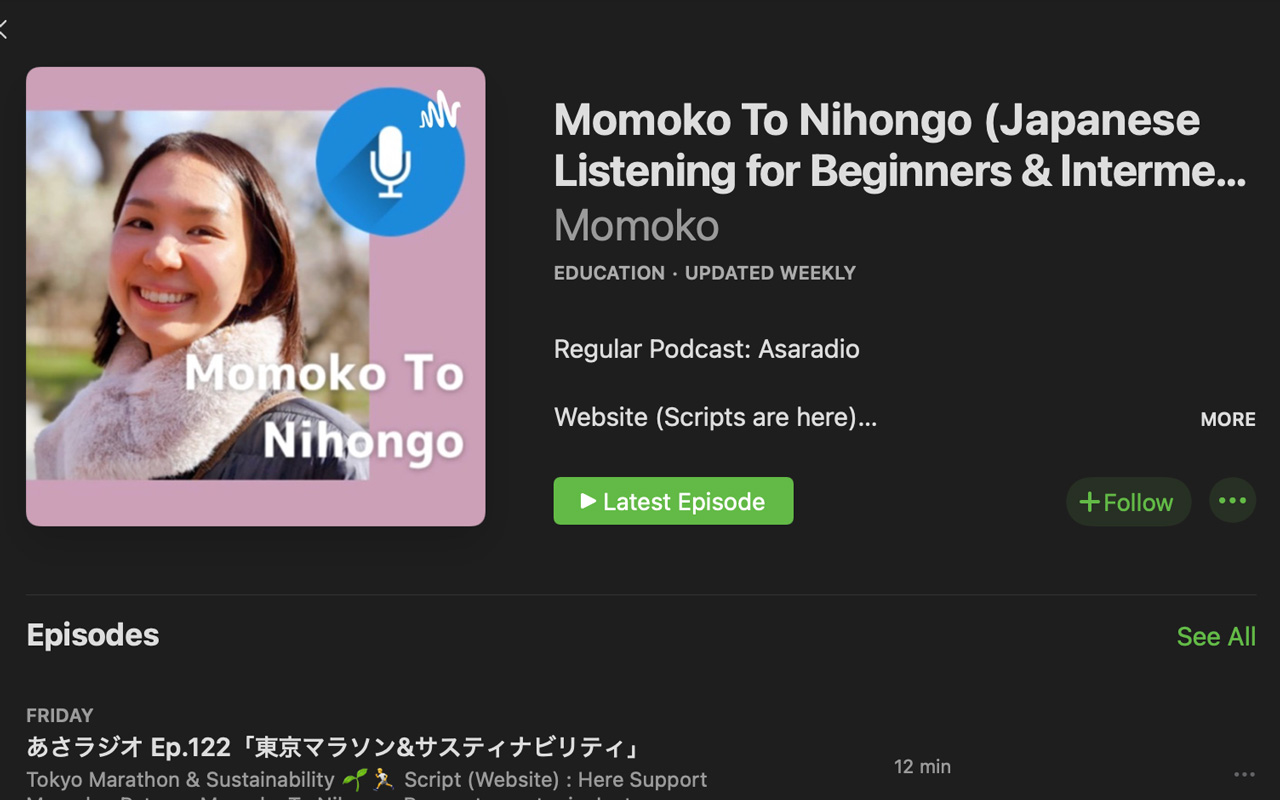 Momoko to Nihongo is another podcast series started in the middle of 2020, that's since grown to over a hundred episodes. The eponymous host, Momoko, also has a popular YouTube channel for Japanese language learners, where she makes vlog videos about her daily life.
Similarly, Momoko to Nihongo covers a wide range of topics from Momoko's life, such as earthquakes she's experienced, or moments like losing her wallet. She also covers broader topics, such as studying abroad in Japan.
With the script available for free on her website, you can probably tell Momoko is very thoughtful about her word choice and grammar usage. That said, she's not locked into this, as she offers interesting asides during her monologues. Additionally, she tends to offer more English support than other similarly-leveled Japanese language podcasts, explaining words or phrases she uses in English. Luckily, this isn't that intrusive, but if you want to avoid any English at all, it's something to be aware of.