This resource has been featured in: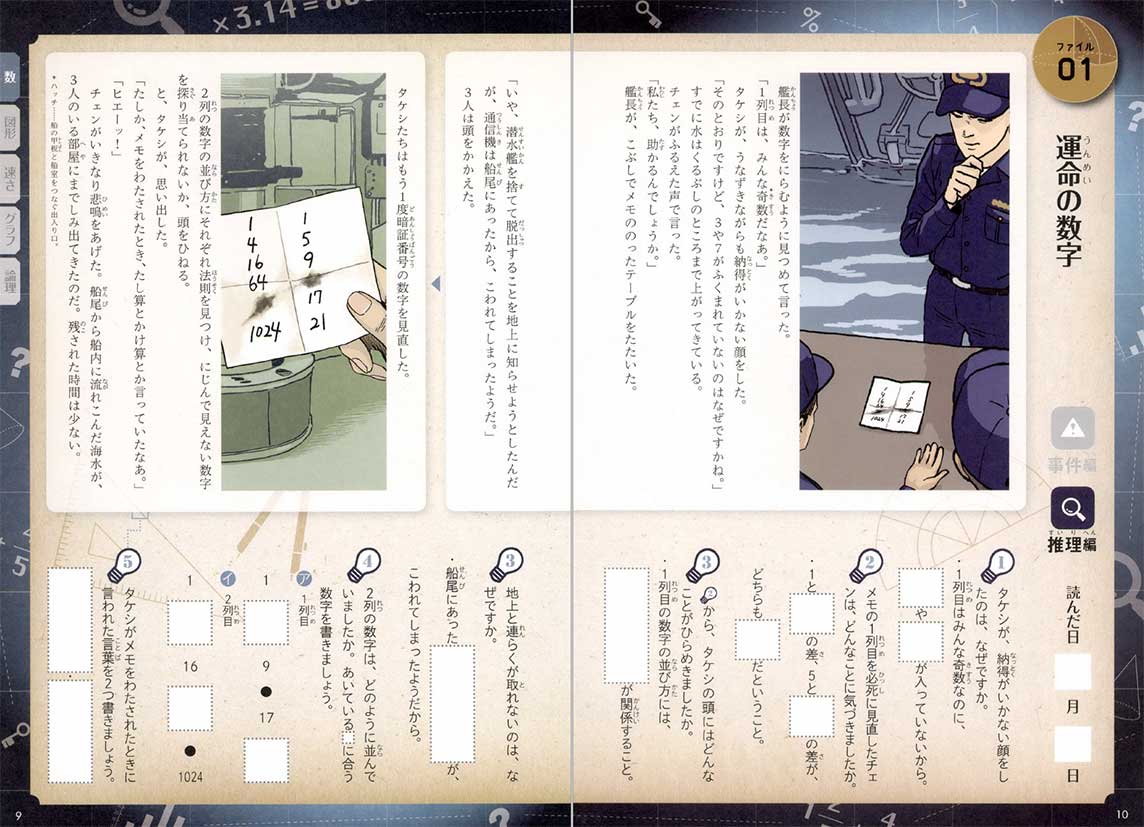 This is a pack of short stories with math and involves mystery solving. Usually, the language level required to understand mystery novels is quite high, so even if you are a mystery fan, trying them out in Japanese might be daunting. That said, this book is written for Japanese children who are in grades four to six. Though probably not for total beginners, there is furigana for difficult kanji and each story is very concise, so it's really easy to read and it's fun.
Moreover, there are quizzes to test your comprehension, and answers to the mysteries. Since the resource is for children and it only requires simple math knowledge, it may not stir your excitement or curiosity that much, but it's really good reading material with the supplemental drills. You can pick up new kanji, vocabulary, and expressions in Japanese as you progress. If you are looking for something different to read, this is a good choice.