This resource has been featured in: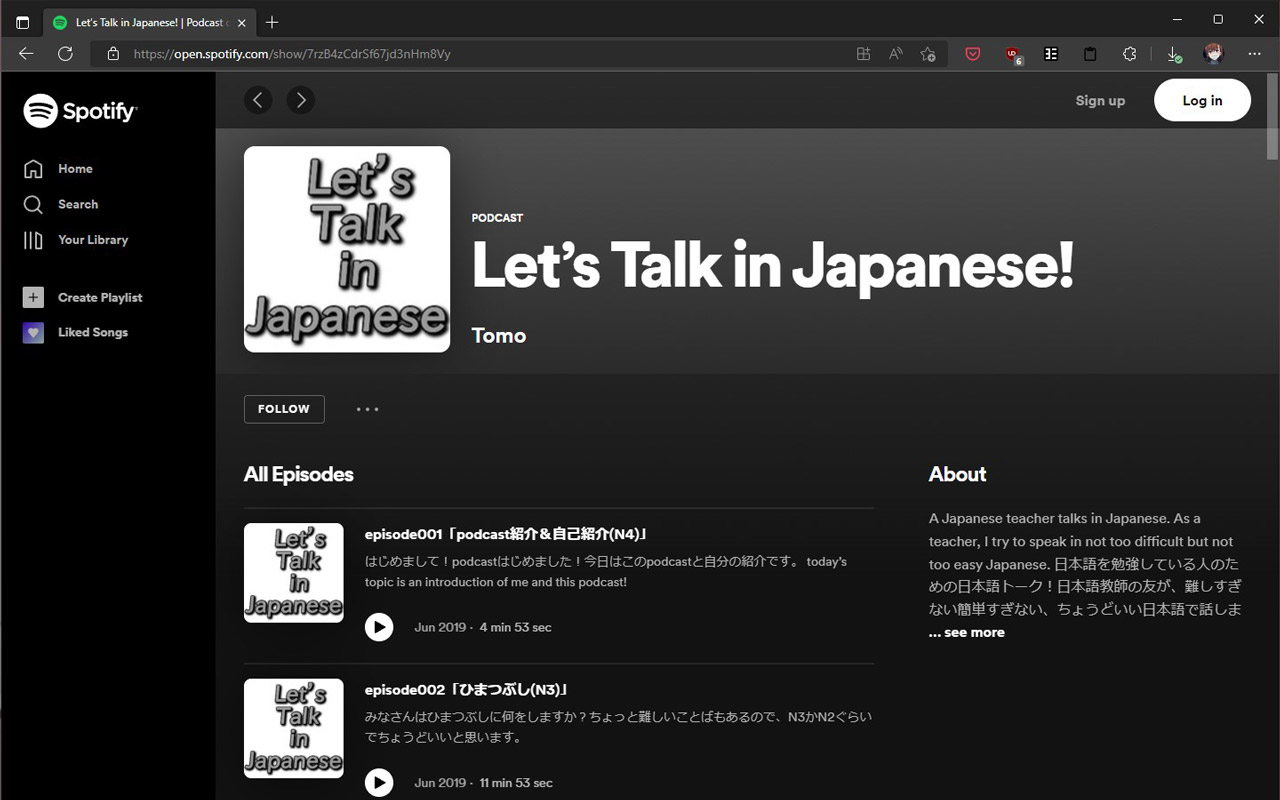 One of the first podcasts you might be recommended if you're looking for Japanese podcasts for language learners is Let's Talk in Japanese. Hosted by Tomo, this weekly podcast series has accumulated over 200 episodes over the years. Episodes cover a variety of topics, and are tagged by the JLPT level Tomo intends them to correspond to, meaning there are podcasts for every level here, though the focus seems to be beginners.
Tomo's speech is clear, though the audio quality could be a bit higher. Really, the incredible thing is the difference between the levels Let's Talk in Japanese offers. Episodes tagged for N5 or N4 listeners are slow, with carefully selected grammar and words. But after working your way up to the N2 episodes, no punches are pulled. Tomo speaks at a completely normal speed, which can be disorienting if you're not used to it. Luckily, there's plenty of other episodes for Japanese learners who aren't ready for it yet.
As he mentions on his website, the Japanese Tomo uses is conversational at all levels. It's not perfect, scripted, error-free Japanese; instead, he keeps things natural, regardless of his speaking speed. While this might dissuade some, it's perhaps the closest look to natural Japanese you'll find in a podcast that's suited to beginners.
Transcripts are available on Tomo's website, though their release lags behind the episode releases quite a bit. That, coupled with the sub-par audio quality hold Let's Talk in Japanese back from being a true homerun, but it's still a great listen.