This resource has been featured in: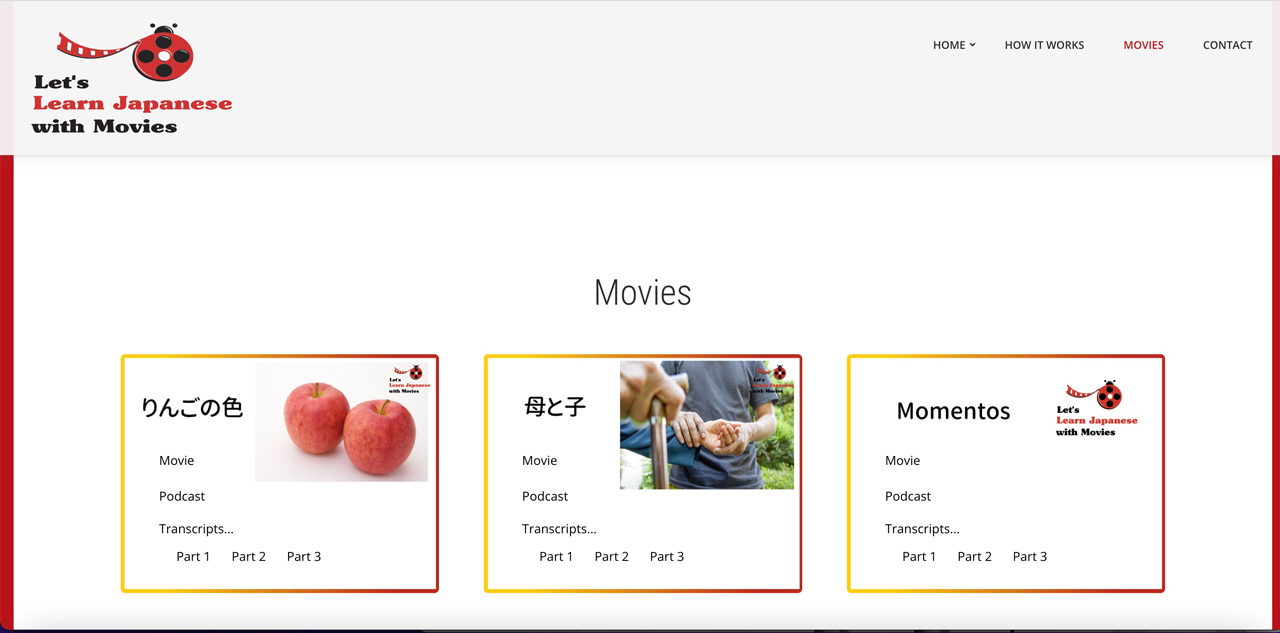 Any film buffs out there? The Let's Learn Japanese with Movies Podcast is a podcast designed for people just like you! The way it works is there are three parts to the resource — the film, the podcast, and the transcripts of the podcast. You can choose the order of operations here based on what you'd like to focus on. The films are short, mostly award-winners, and in various languages, including silent films.
Each film is broken down into multi-part podcast series where the host, Aki, discusses the film in slow and simple Japanese. The speed and level of vocabulary makes this a good podcast for beginner learners, which it's intended for. The episodes are all about ten minutes long and are entirely in Japanese, except for the occasional English translation word used to help listeners. There is also a Q&A session during the podcasts where Aki asks the listener questions based on what's been said, motivating the listener to pay close attention to the details. Give it a watch, a listen, and a read!