This resource has been featured in: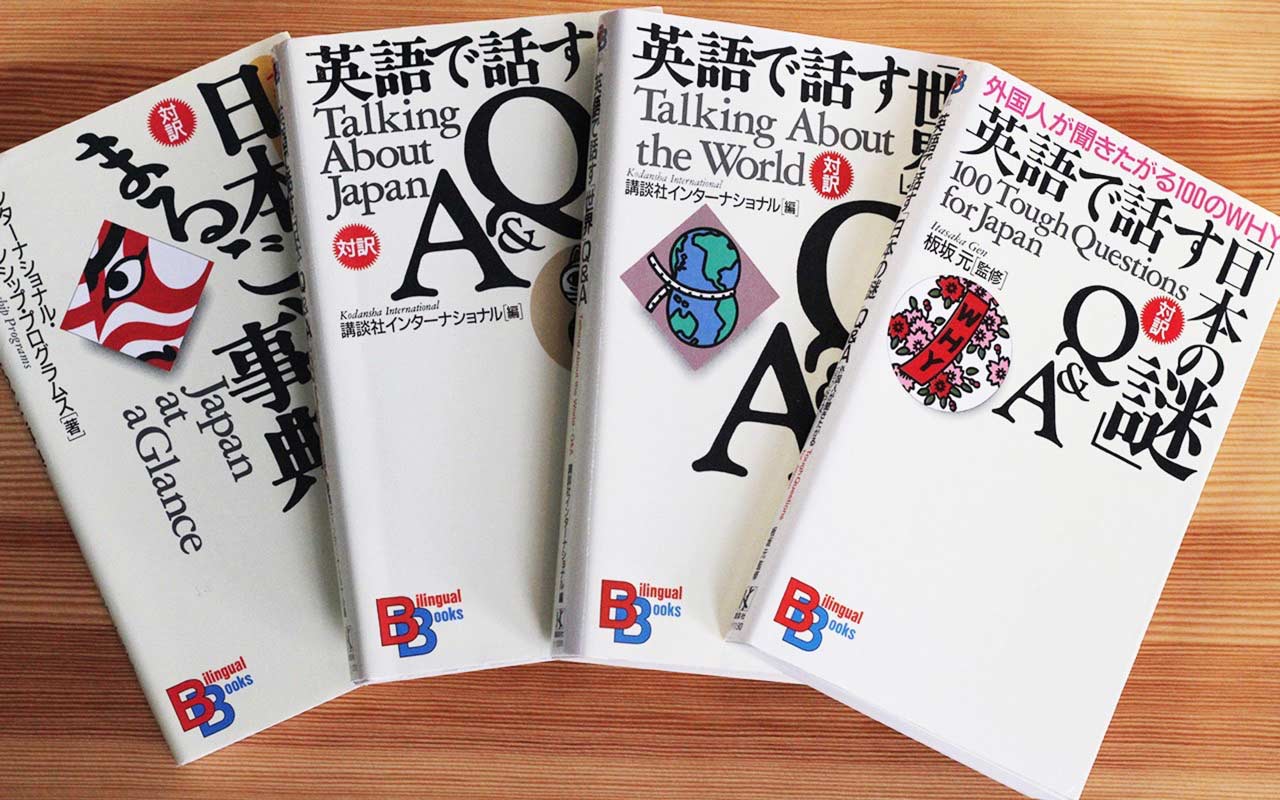 The now-defunct Kodansha International made a large series of general knowledge books in a bilingual English-Japanese format. Japanese appears on the left page while an English translation appears on the right. Some topics include (but are not limited to): - Talking About Japan - 100 Tough Questions for Japan - Japan at a Glance - Japanese Cooking - Once Upon a Time in Japan - Keys to the Japanese Heart and Soul
The books are quite old so a lot of the content is outdated and feels old-timey. Additionally, some of the Q&A books provide answers that just seem inappropriate for this day and age.
As a learning resource, these books shine in that literally every sentence is translated into English. This can be useful for aspiring translators, or for intermediate to advanced students looking for reading material that can be checked quickly.
Check out the full review here.