This resource has been featured in: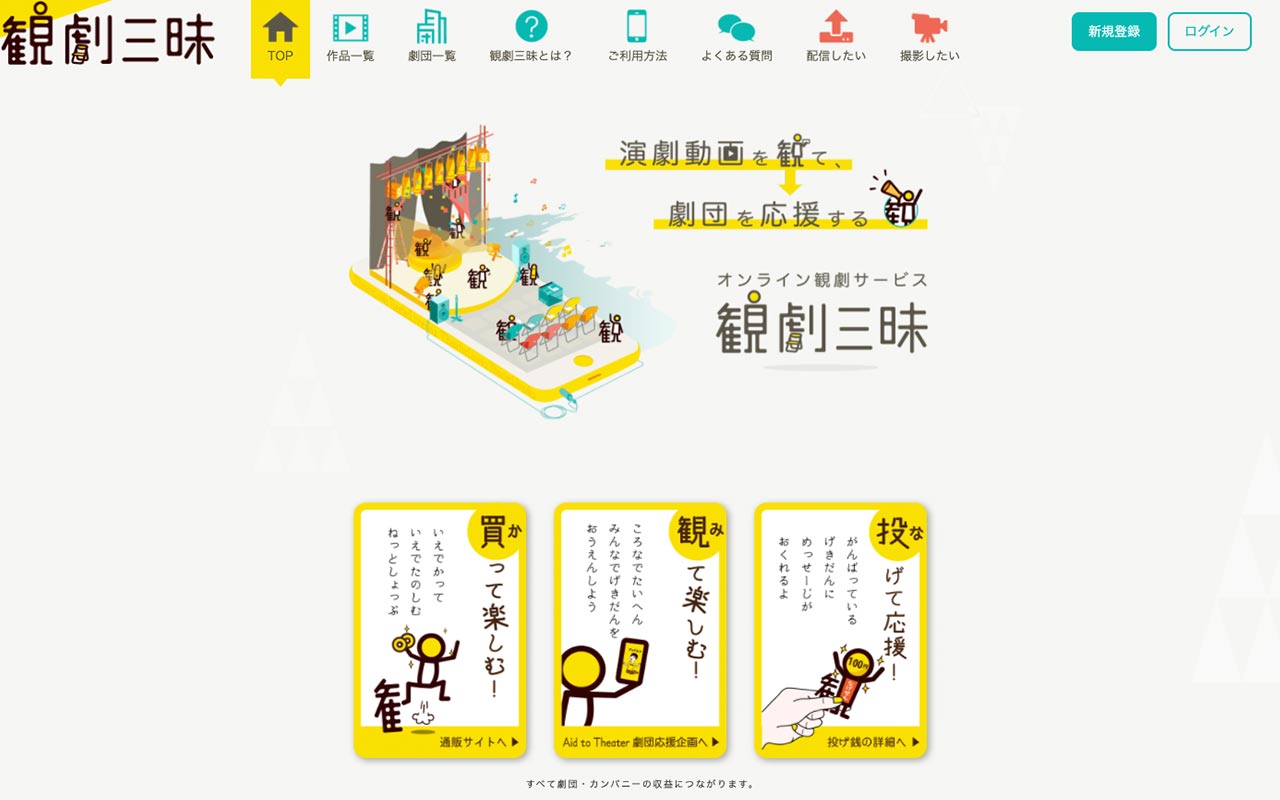 Good news for Japanese theater fans, or anyone who has simply missed going to plays during the global pandemic. 観劇三昧 (Kangeki Zanmai) is a website (and iOS app) that lets you watch recorded and live-streamed plays. So far, they have around 1680 works from over 470 theater troupes available, and most of the plays are in Japanese!
Although the content and website are not specifically designed for Japanese learners, it's a great way to have a theatrical immersion experience. There's no closed captioning or subtitling available, but since the actors tend to speak extra clearly in theaters, this is good Japanese listening practice.
Full access to all the productions costs under ten dollars, and there is some free content available (especially the first three minutes of plays). There's also a feature called 投げ銭 (throwing coins) for you to support the theatrical companies by paying extra money and sending a message. If you are interested in theaters or acting in Japanese, go and have a look at Kangeki Zanmai!