This resource has been featured in: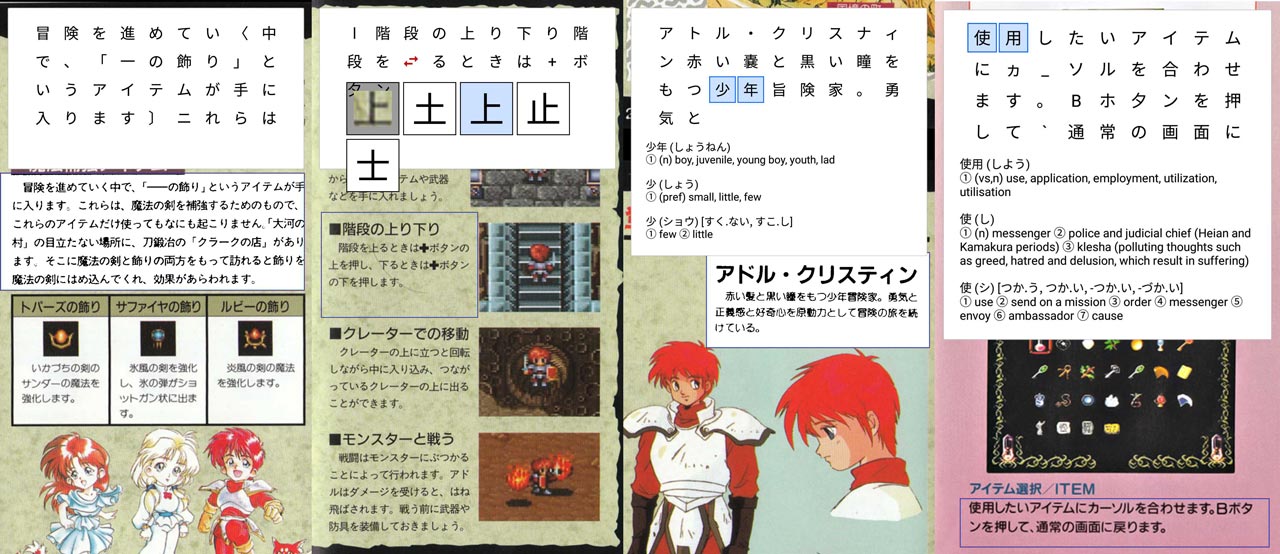 Finding a smartphone equivalent of the browser-based Rikai pop-up dictionary is not easy. And even if you can find one, it won't work with ebooks, games, PDFs, or other apps. These are exactly the problems that Kaku solves.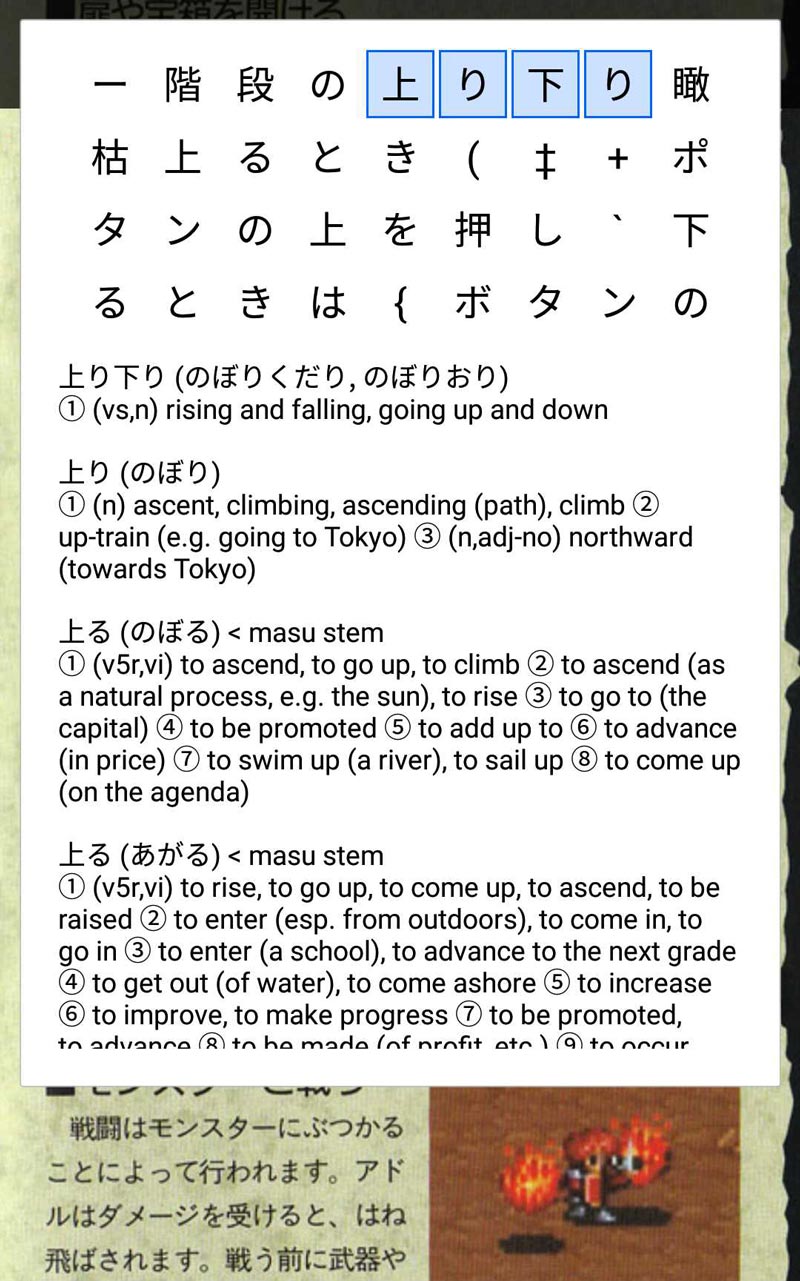 Kaku is an Optical Character Recognition (OCR) Japanese dictionary, which means it works over other apps, grabs images, and recognizes Japanese characters. Here's how it works: turn Kaku on, open your Japanese text (I was reading PDFs), and drag the capture window over it. Resize the window, double-tap, and you get a box showing the Japanese that Kaku sees. Tap any of the characters, and you get dictionary definitions for that character.
If Kaku doesn't recognize the character right away, you have various options to change the image capture settings or to modify/re-draw/delete individual characters on the fly. You can even send text to your Google translate app or send copied text straight from any app to Kaku. If all this seems like a lot, there's a tutorial, and with a few minutes of practice it all becomes second nature.
Kaku is unique and needs special permissions like displaying over apps and capturing images of your screen. This made me hesitant at first, so I reached out to the developer, who explained how it all works: Kaku's image captures stay on your phone and are deleted after one day, with the app casting the images to itself to read the text (hence the casting notification). I'm not a developer so I can't verify this, but the bottom line for me is that Kaku is open-source, and anyone can check out the source code on Github.
Considering the heft of the app (and the age of my phone), Kaku worked well without too many hiccups. Overall, it's quite impressive, and if you want to read or play games in Japanese on your Android device, definitely check it out.