This resource has been featured in: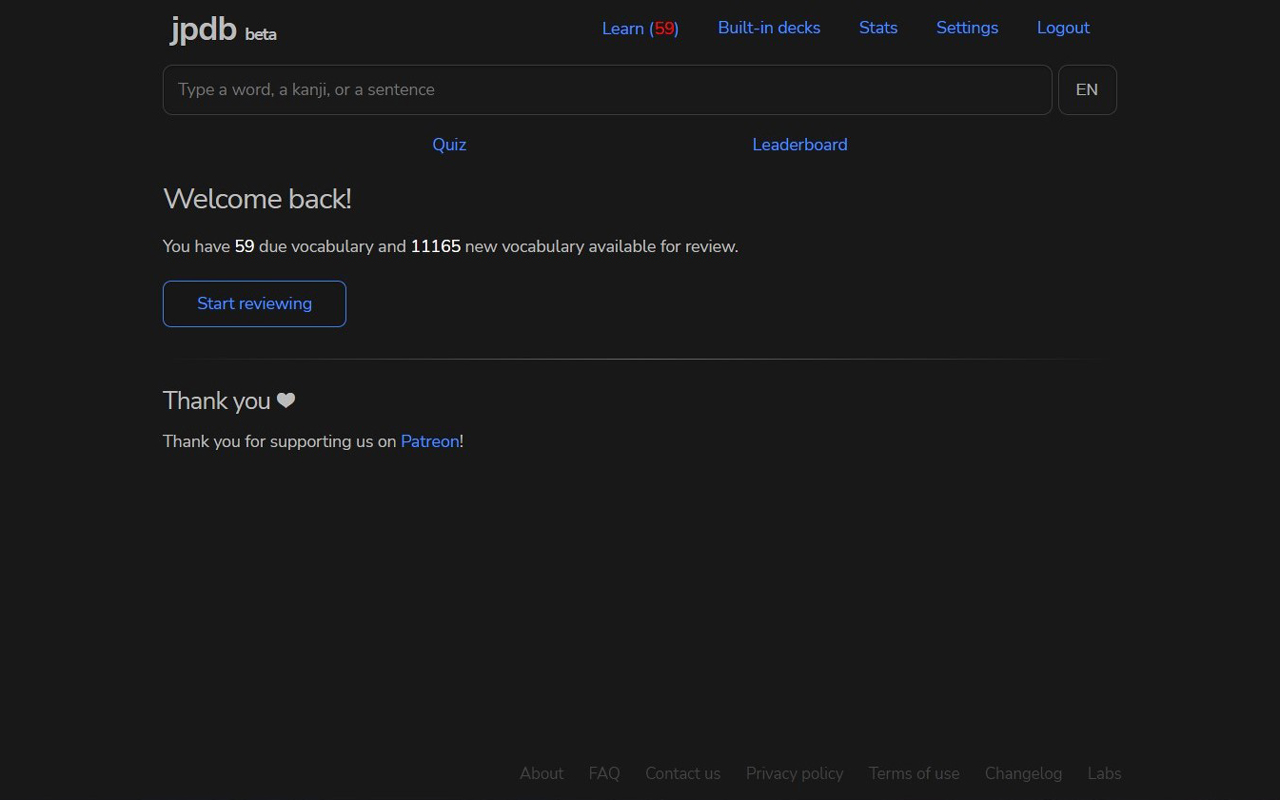 JPDB.io is a web app combining a rich Japanese native material database with an SRS to learn the vocabulary for anime, dramas, novels, and more; before you dive in to immerse yourself. Many Japanese learners are familiar with using reading or other native material to learn Japanese as it's used in context, from grammar to vocabulary. However, rather than making flashcards from words you don't know from a book you're currently reading, for example, JPDB.io allows you to learn and review the words you don't know before even opening the cover.
Combined with this novel approach to vocabulary building is a full-featured Japanese media database. While other sites offer lists of various recommended books or TV series for Japanese learners, by combining this with an SRS that knows your vocabulary, JPDB.io is able to offer recommendations for media that should already be very comprehensible to you.
It's still in active development, so it's not quite perfect yet, but JPDB is quickly becoming a one-stop-shop for Japanese learners who want to build their vocabularies and practice with native media all in one place.