This resource has been featured in: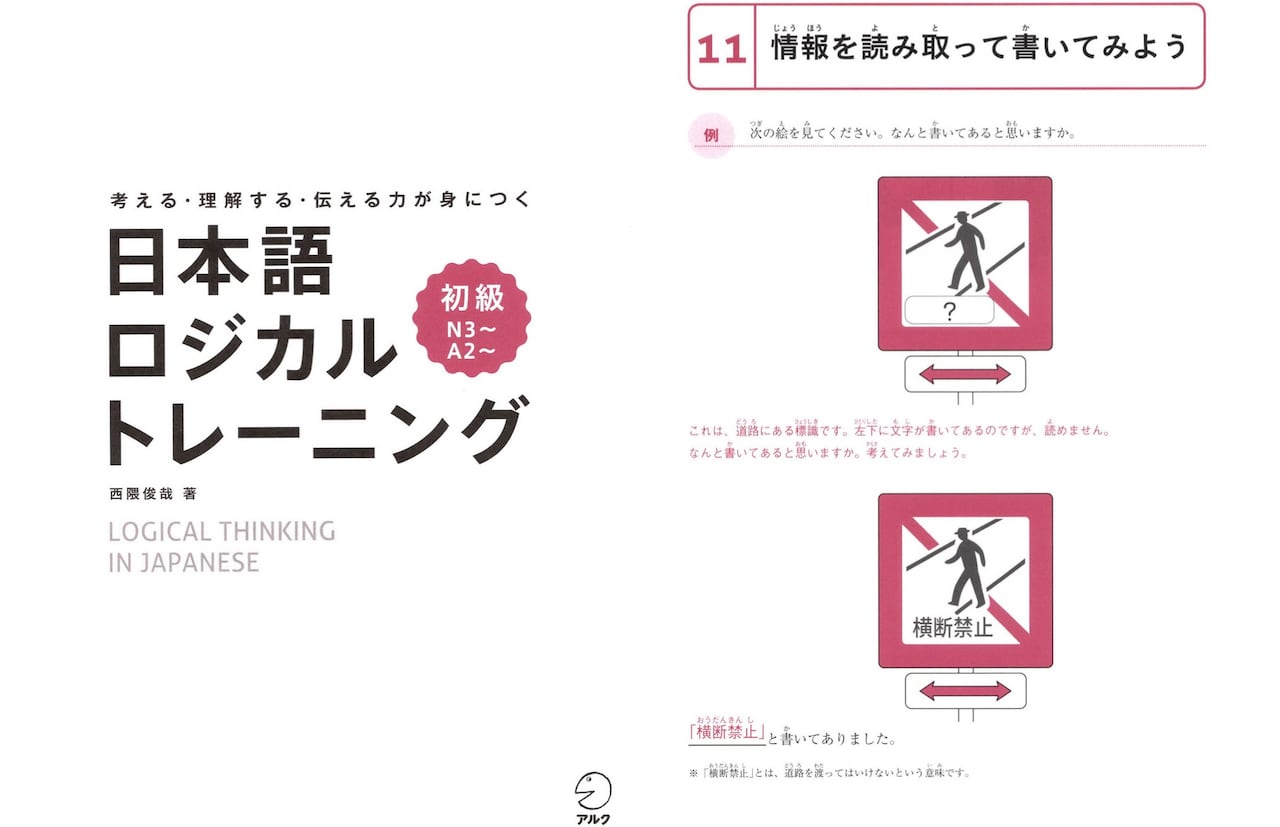 Aimed at lower-intermediate Japanese learners, this book is designed to help you improve your logical thinking skills whilst simultaneously practicing your Japanese. The idea is that it will get you into the habit of thinking in Japanese from early on in your studies, which the authors believe will help you improve more quickly.
The book is divided into three chapters: 発想力 (cognitive skills), 読解力 (reading skills) and 表現力 (self-expression skills). The first chapter, 発想力, has exercises like listing words related to a topic—such as "drinks" or "sports"—and putting mixed-up kana into the correct order to make words. The second chapter, 読解力, is dedicated to a variety of reading comprehension questions, and the third chapter, 表現力, offers a range of exercises from gap-fill, to describing differences between two images, to number puzzles.
Each exercise has an explanation, an example, and space to write the answers directly in the book. The logical layout of the book makes it easy to know what you're supposed to do, despite it being entirely in Japanese, so it's good for immersive study!