This resource has been featured in: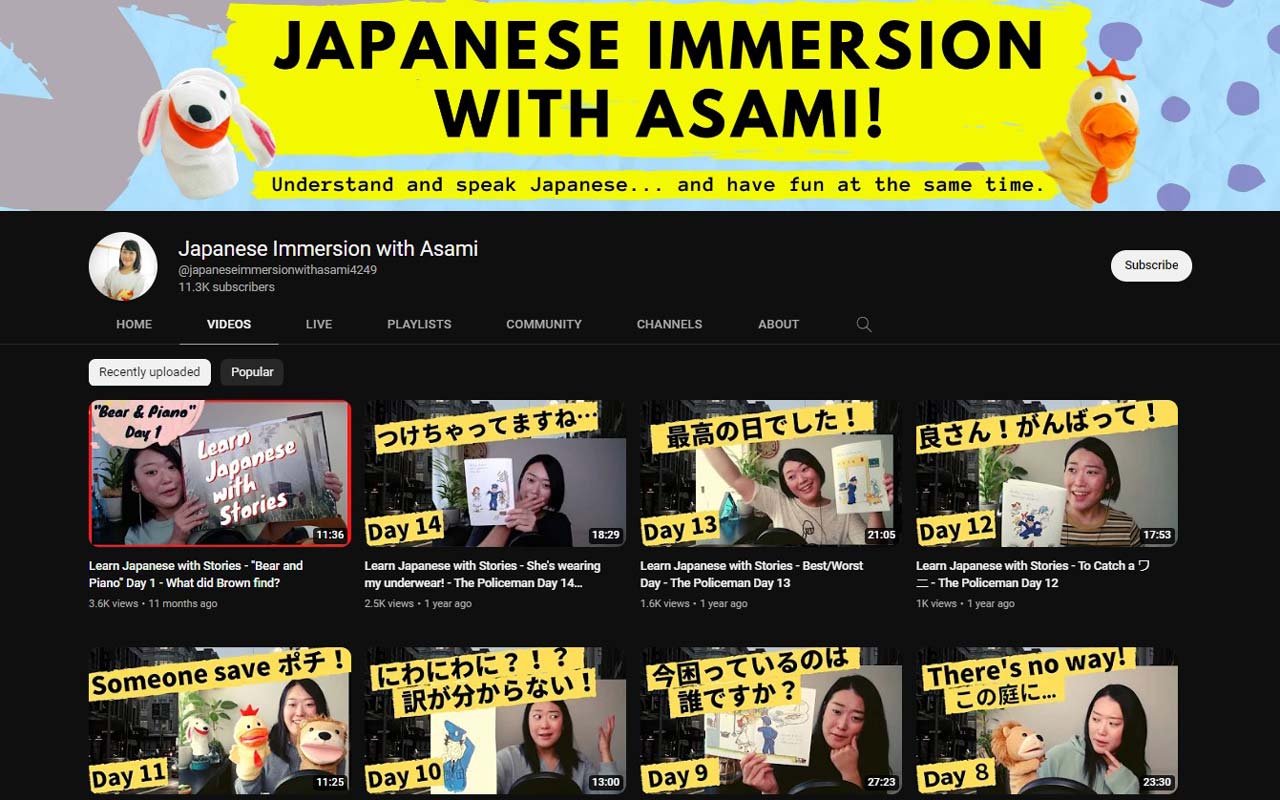 Japanese Immersion with Asami is a YouTube channel that, as the name suggests, focuses on teaching via comprehensible input; that is, Japanese made as easy to understand as possible, even for beginners, without relying on English explanations or translations. Asami has been a Japanese teacher since 2015, and with her trusty partner Hyougen, mostly reads stories in her videos, with helpful explanations and commentary; all in Japanese.
The videos are a great way to get your feet wet engaging with Japanese media more, without feeling like you're alone in the endeavor. In fact, the casual, supportive atmosphere of her videos might be their best feature; it really does feel like a private lesson. And with several series in a variety of genres and titles, such as Kiki's Delivery Service and short stories, you're sure to find a narrative that piques your interest.