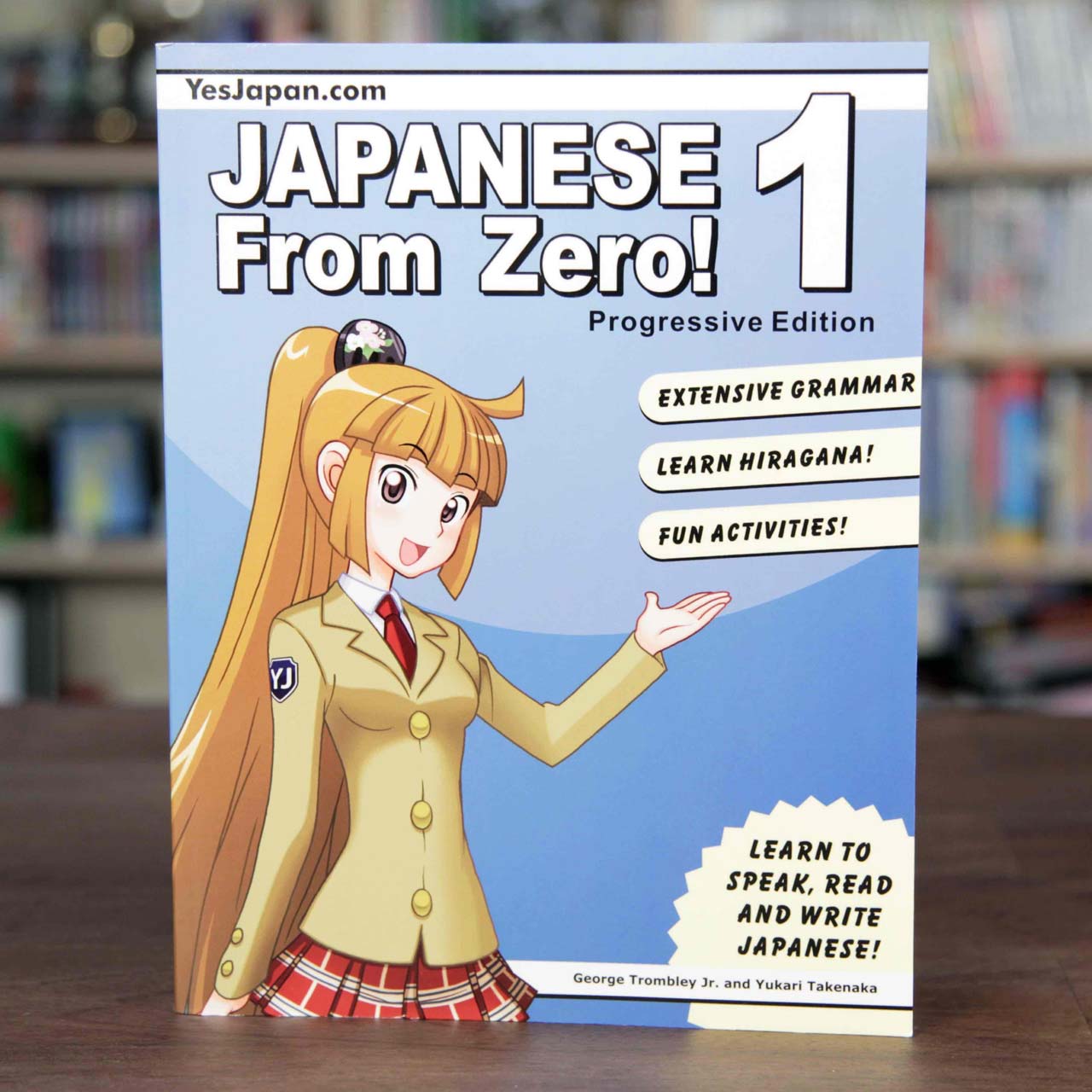 Those overwhelmed by Japanese learning may find the pace of the Japanese from Zero! series more relaxing and fun. Though more suitable for kids, we recommend adult learners use these books to get their bearings, then transition to something more age-appropriate.
The writing style used in Japanese from Zero! is fun and engaging. Concepts are broken down so they're easy to swallow; a side-effect of which is that the pacing is slow. It takes the entire first book to teach hiragana. Verbs aren't introduced until you've almost reached book two. Instead, you spend a lot of time learning numbers, shapes, colors, and adjectives.
There's no audio CD or listening practice, but you can get some free supplements from the accompanying website.
We think these are great books for kids and perfectly paced for the younger demographic. But that doesn't mean older learners can't benefit. Students who feel intimidated by other textbooks should be able to breeze right through Japanese from Zero! and gain a foundation in Japanese before moving on to something more challenging.