This resource has been featured in: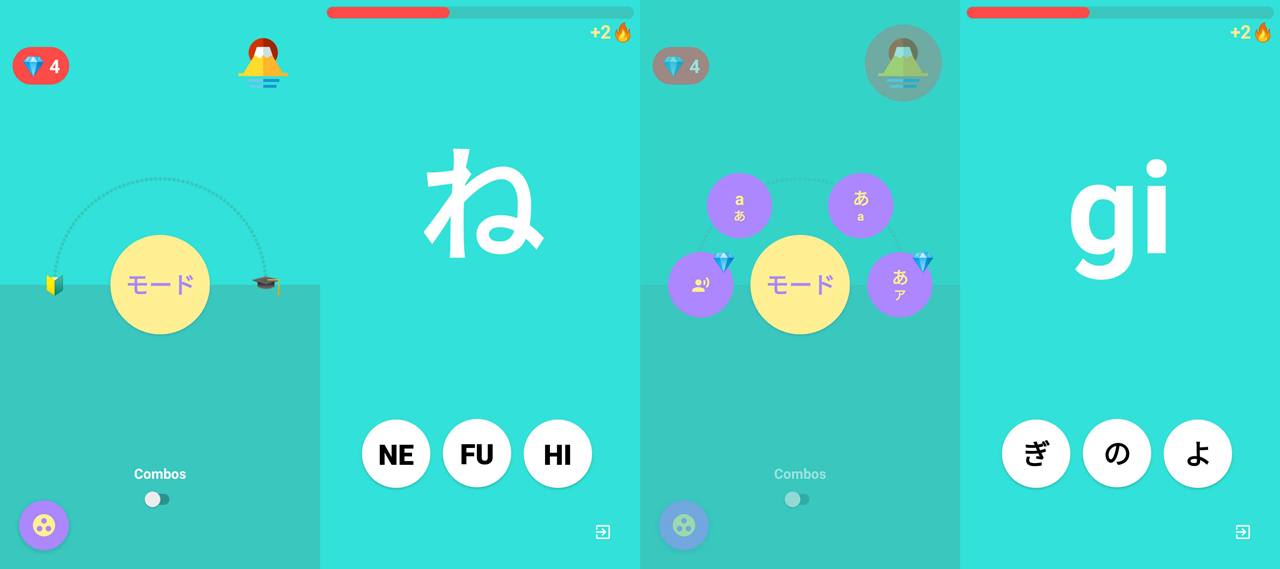 Hiragana Easy is an Android app you can use to practice kana on the go. The visuals are some of the nicest we've seen for this kind of app, so if pretty practice is important to you, check this one out.
As soon as you open the app, you're met with four modes: two free and two that require payment, either in time or money. The free modes are:
a → あ: see Roman characters, tap Japanese kana
あ → a: see Japanese kana, tap Roman characters
You can access the other two modes either by paying $.99 or by spending "gems," which you earn by watching ads. The "locked" modes are:
Audio mode: listen to the pronunciation and tap kana
あ → ア: see katakana, tap hiragana, or vice-versa
The visuals are some of the best we've seen for these kinds of apps, so if pretty practice is important to you, check this one out.
For any mode, Hiragana Easy serves you up five items, and you answer by tapping one of three multiple choice boxes at the bottom of the screen. Then you get a results page.
Lots of free apps have ads, but Hiragana Easy shows you a thirty-second ad after every five items you review. We found this to be a major (and repetitive) interruption to the study session. If you wanted to study all forty-six hiragana characters, you'd see nine ads!
The solution is to pony up a dollar for a lifetime, ad-free version. Try the free version first so you can figure out if Hiragana Easy will help you evolve from the kana stage towards your next study goal.