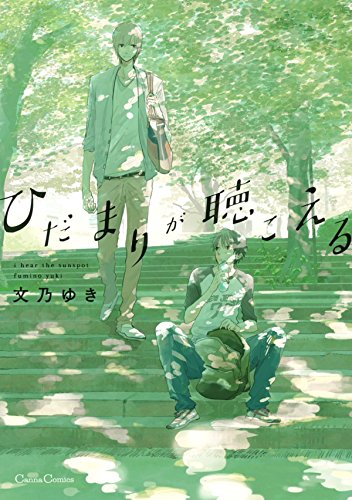 I Hear the Sunspot, or ひだまりが聴こえる is a manga series by Yuki Fumino. The story follows a romance between two boys, one of whom is hard of hearing.
Importantly, the plot shows the various challenges and microaggressions the hard-of-hearing character faces in daily life, as well as the budding relationship between the two boys. The vocabulary and grammar used in this series isn't overly advanced, so intermediate learners may find it pretty suitable. The characters are college students, and one of the main characters speaks very casually, so you'll get the most out of this series if you can understand more informal language.
This manga series also has a live-action movie by the same name that depicts the beginning of the story, so check it out if you're interested!