This resource has been featured in: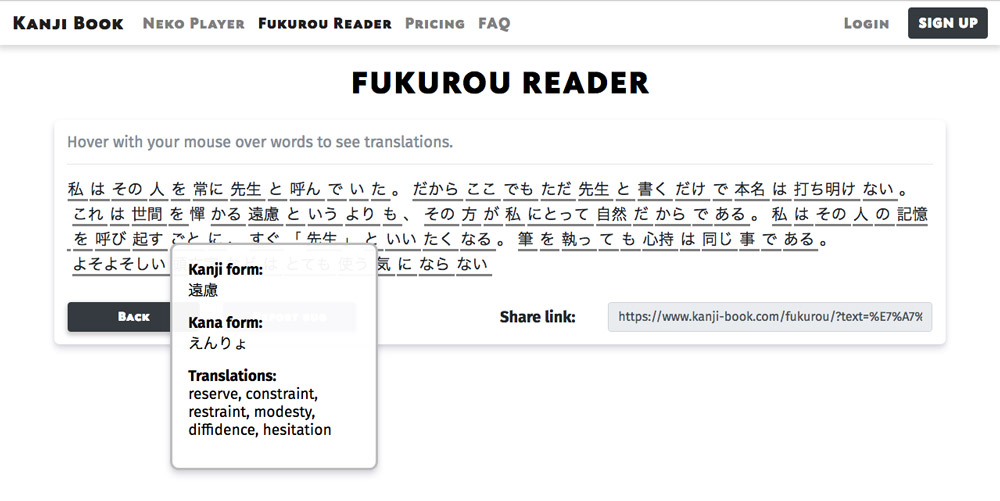 Yet another way to help you read easier, Fukurou Reader is a text helper by the people behind Kanji Book. Paste any Japanese text into the reader and hit "read" to parse everything out using EDICT and KANJIDIC dictionary support.
Hovering over words shows you kanji and kana forms, as well as English translations. You can also share a direct link to the text with your friends, teachers, or whomever.
Unfortunately, as is the case with most of these automatic parsing tools, verb conjugations are broken up incorrectly, and most grammar tends to get simplified. So while it may be useful to the untrained eye, it might not be helpful for beginners.