This resource has been featured in: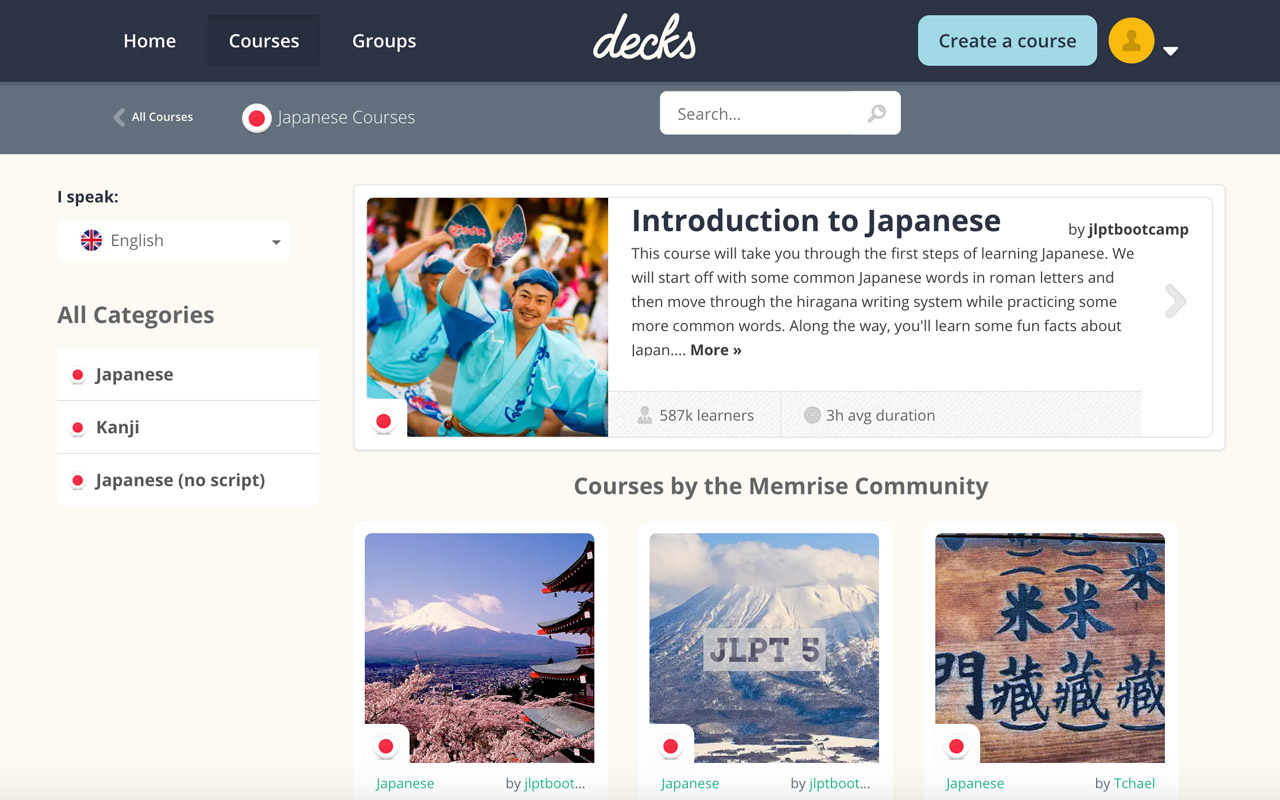 Memrise has long been a favorite of the Japanese-learning community, thanks to the UI polish it brings to the SRS experience. Until now, the company's own carefully-crafted content lived side-by-side with decks created by the community. This made it hard to know exactly what you should be studying.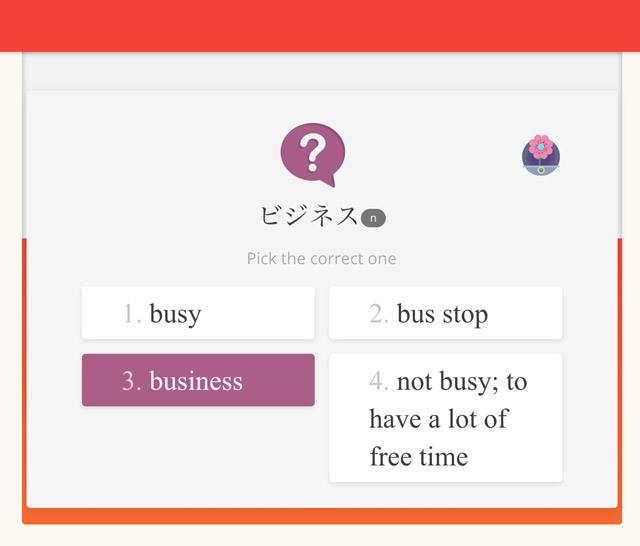 Thankfully, Memrise created a solution: a site called Decks, which acts as the new home for all user-generated lessons and leaves mainline Memrise to stand on its own.
If you've been using Memrise for a while, almost nothing is different — you'll just go to a different place for your niche decks of Genki vocab and collocations. Interfaces for the two sites are nearly identical, so switching between them is easy.
The drawbacks are the same as with any community-driven content: if you don't know who's teaching you, there's a chance they could be teaching you something wrong. While doing quizzes for this review, for example, I noticed a few iffy questions, some with half-true or simply incorrect answers. Another deck I tried was solid, however. Be careful choosing what to study.
Memrise itself has its pros and cons, but if you want years and years of Japanese learning content with an appealing, easy-to-use interface, Decks is worth checking out. The bottom line? Giving user-created content its own home makes the overall Memrise experience much better.