This resource has been featured in: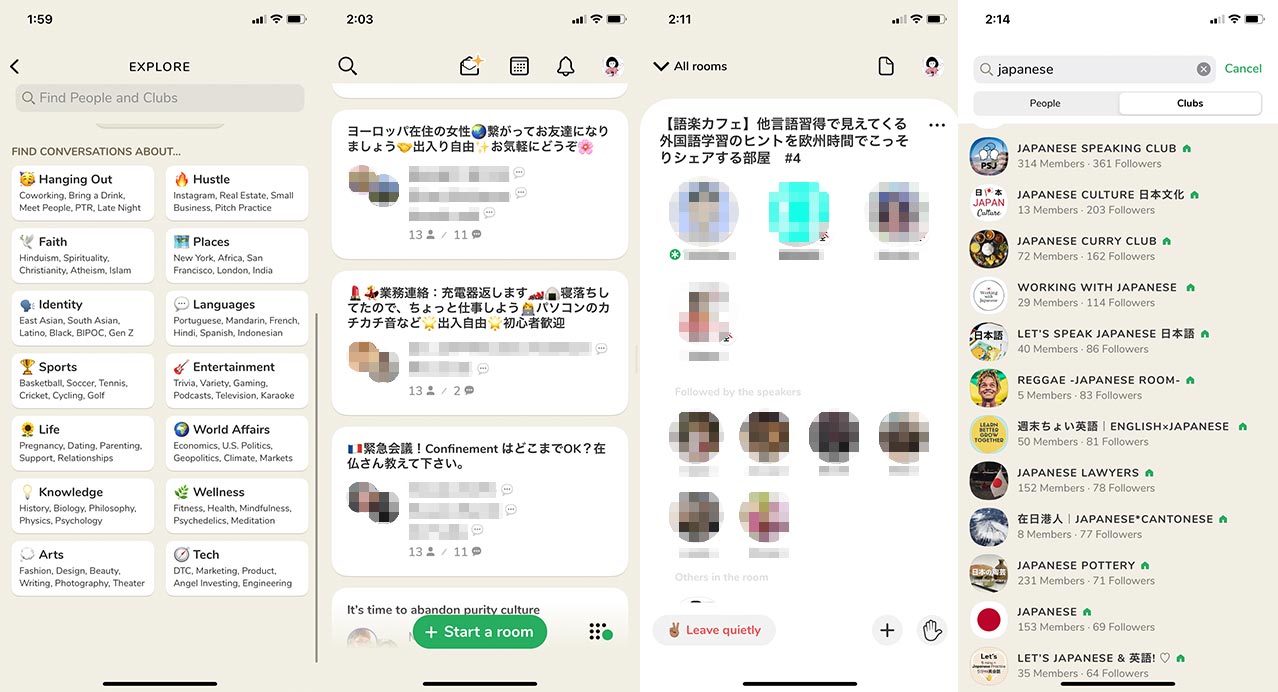 Clubhouse is a voice-based social media app where you can talk to others as well as just listen to others talking. It's not specifically targeted at a Japanese learning audience, but it has rapidly grown in popularity in Japan since the end of 2020.
It could be used as a material for listening to and speaking Japanese as there are many language exchange and Japanese learning rooms available for you to practice with native speakers of Japanese and fellow Japanese learners. Some rooms are hosted by influencers and meant to be enjoyed like a live steaming podcast (sometimes soliciting audience questions, just like call-in radio programs), and these tend to be educational and great material for listening practice. You can also find rooms that welcome everyone to participate as speakers. There's a "raise hand" feature to get invited to be a speaker, just like in Zoom calls. So don't worry, introverts or absolute beginners — if you are feeling too shy and want to practice just listening, that's definitely an option too.
Each room has a topic and there's a huge variety. Some topics are intended for more niche audiences such as "medical professionals," "Japanese-speaking residents of Canada" or "sauna lovers," which could be a great way of meeting new people with shared interests, especially during the global pandemic. It's also a great chance to learn related vocabulary and expressions!
You can join or follow "clubs," which are communities inside Clubhouse. For example, there's one run by Chiba Center, a Chicago-based Japanese language school for black creatives, and there's a new club called "Japanese Speaking Club," run by Japanese teacher Ken Sensei and other Japanese educators. They host discussions and lessons for Japanese learners!
Clubhouse is still in beta and currently invitation only and available exclusively on iOS, but hopefully it will become more widely accessible in the near future!