This resource has been featured in: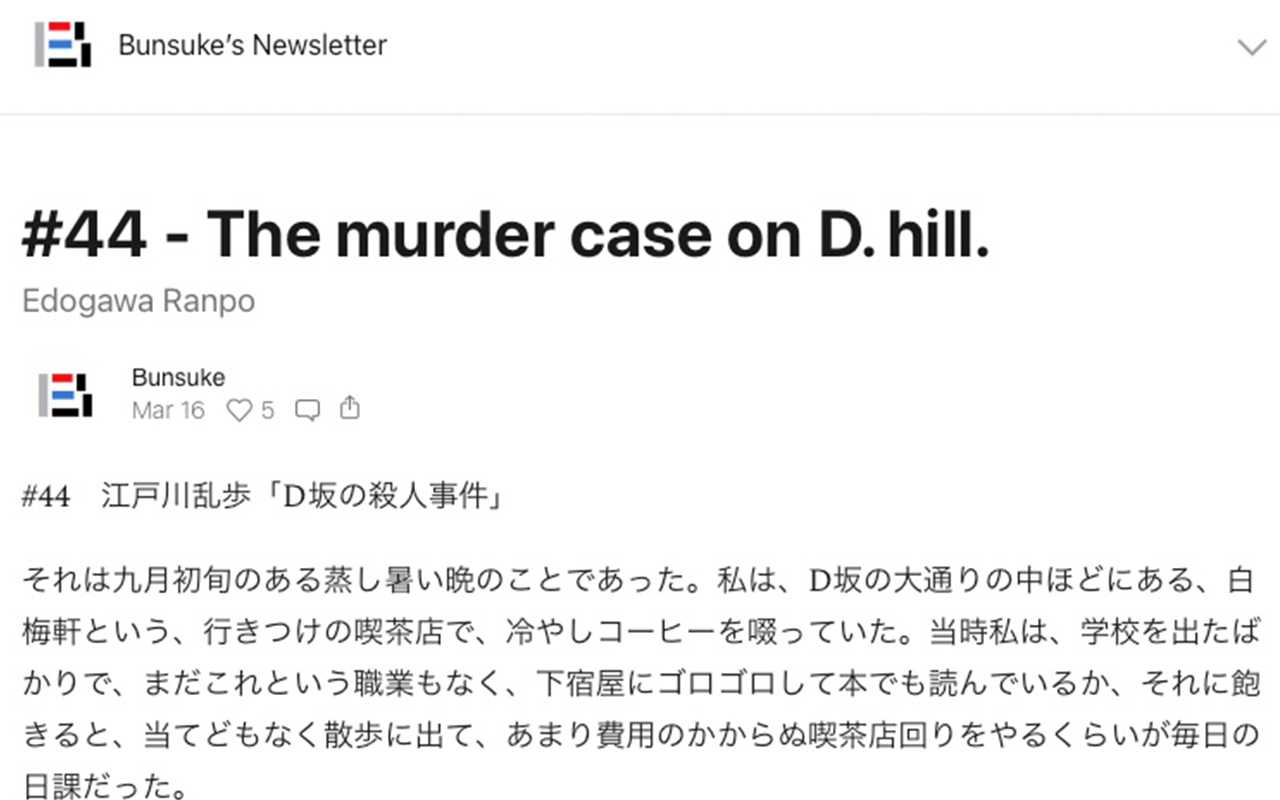 Bunsuke's Newsletter is a great way to add a dose of Japanese reading practice to your daily routine. After signing up, you'll receive a daily email with a short excerpt from Japanese literature, complete with vocabulary list, grammar explanations, and a translation of the text. Bunsuke includes an Amazon link for the book they took the excerpt from, so you can read on if one of the texts really strikes your fancy. If you're not into the idea of yet another subscription coming to your email inbox, you can also access the same content on Bunsuke's blog.
I've been receiving Bunsuke's newsletters for a few weeks at the time this article was posted, and I really enjoy the opportunity to get a taste of a wide range of Japanese literary works. I also find the translations to be of very high quality, and I believe they are Bunsuke's own. Their "About" page states that they will be developing courses for both beginner and advanced students, so definitely keep this page bookmarked and check back for updates!