This resource has been featured in: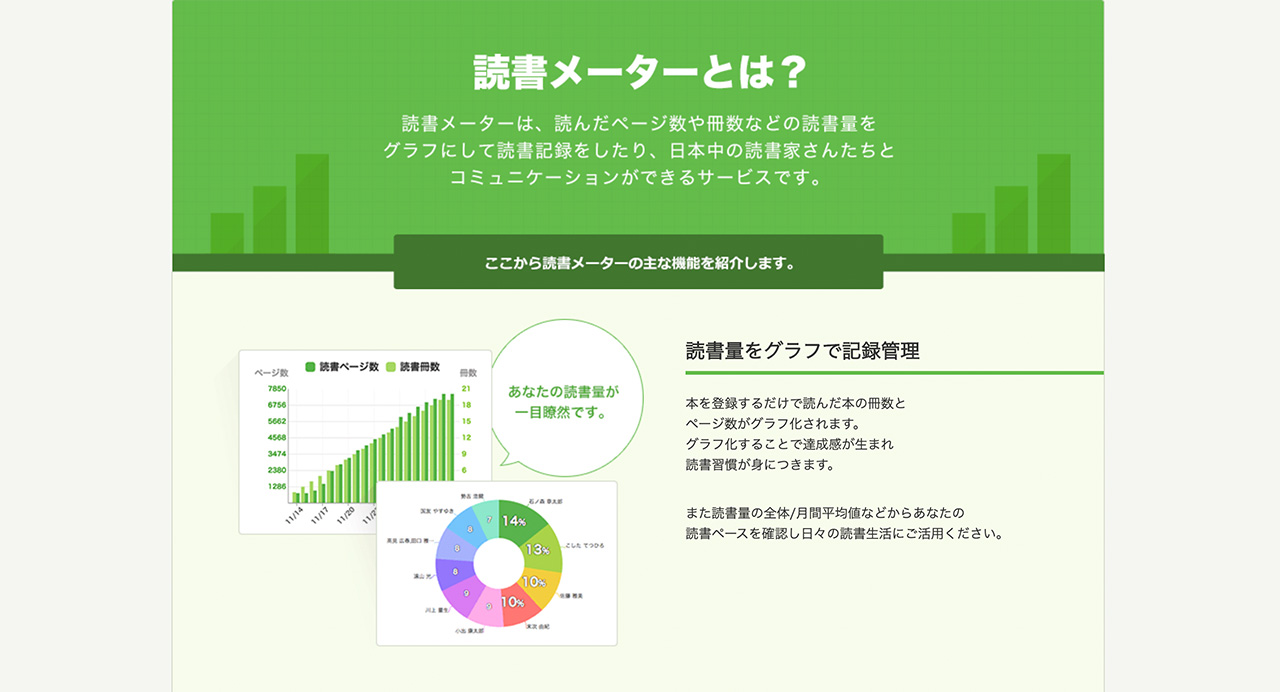 読書メーター (or "book meter") is a Japanese website for readers. This site lets you track your reading history (including manga), write and read reviews, find books you may like, and interact with other people in the community. The site is all written in Japanese but past that everything is straightforward and it is easy to use.
The good thing about this site is not only can you organize your reading and find interesting books, you can also learn how to read and write book reviews from other people's posts and practice writing your own reviews for the books you love. On top of that, you may be able to make some friends who have similar reading tastes to yours. You are allowed to take a peek at their bookshelves, and the site can calculate compatibility based on the books you have in common. If you like the look of a user, you can "favorite" them to follow their updates. Regardless, you can freely comment on other people's reviews.
If you are a 本の虫, or bookworm, this site is worth checking out!