This resource has been featured in: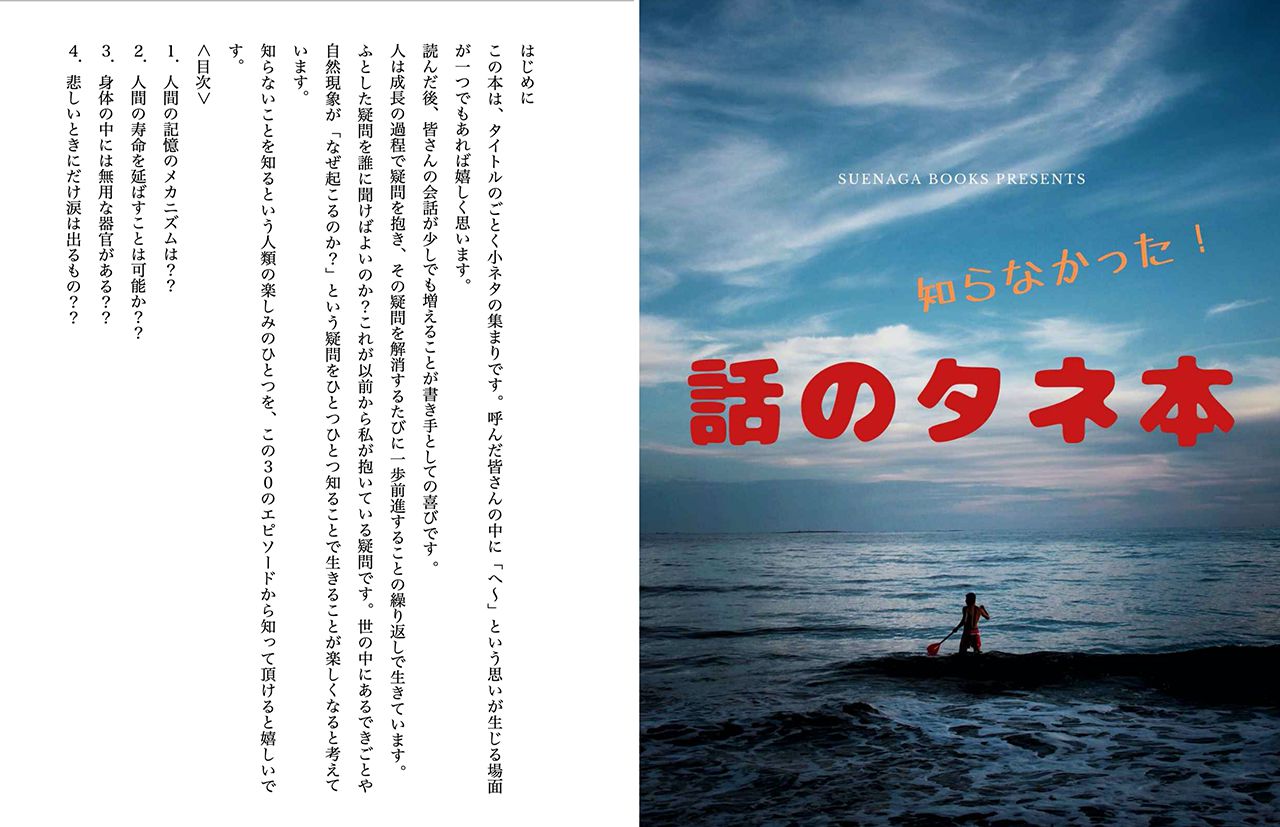 Looking for advanced material for Japanese reading practice? 話のタネ本 may be a good choice for you. It is not particularly designed for Japanese learners, but it is easy to understand, even if you live outside of Japan. It is free for Kindle Unlimited users, and they also provide a thirty-day free trial for non-members, so definitely consider taking advantage of that.
The book introduces a collection of thirty 話のタネ (topics for conversations). They mainly cover scientific or animal-related subjects like "Is it possible to extend your life expectancy?" "Why do people snore?" and "How do birds learn how to make their nests?" The writing style and the grammar are relatively simple. It is written in です/ます style, but you will see a lot of advanced vocabulary, mainly scientific terms. Check it out if you like these kind of tidbits and want to improve your vocabulary!
And a big thank you to Marc for writing in to tell us about this one!