This resource has been featured in: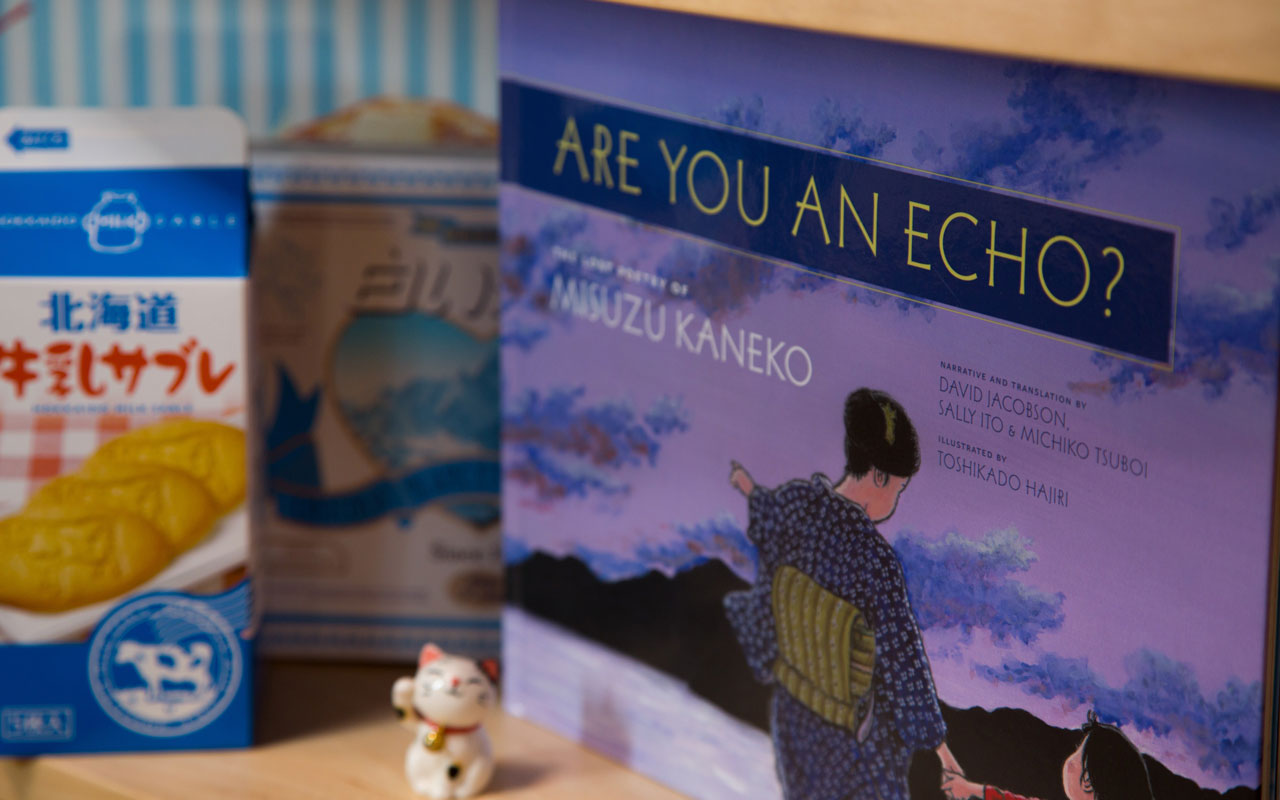 Taisho era poet Misuzu Kaneko (1903 – 1930) wrote literature with heavy themes related to suffering, loss, and grief. Her life story and works were translated into English and made into a children's book called Are You an Echo?. It contains Ghibli-like illustrations and does a good job of exploring deep topics while maintaining an elementary writing style. Her story is organized as a wrap-around – it opens with a man looking for more information on Misuzu Kaneko, then goes into her past, and ends with a short afterward about her poetry's effect on Japan after the 2011 earthquake and tsunami. The poetry in the second half of the book includes both the original Japanese and excellent English translations. This addition makes Are You an Echo? especially useful as a study resource for Japanese learners. Intermediate to advanced students can try their hand at reading the Japanese whilst checking their comprehension with the English translations provided.
If you're looking for a nice introduction to an obscure Japanese poet, this is it. While the structure of the book may feel disconnected for some people, the beautiful illustrations and quality production make it an enjoyable read. Plus, the addition of the original Japanese poetry in the second half of the book lands it squarely in the intermediate-to-advanced Japanese learning resource category. Check out the full review here.