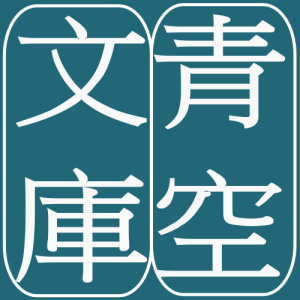 Aozora Bunko, meaning "Blue Sky Library," is a collection of out-of-copyright Japanese books, provided digitally for free to anyone who wants to read them. If you've ever heard about Project Gutenberg, it's basically the same concept. This means there's a huge number of classic Japanese literary works available to any Japanese learner for free!
Of course, as these are classics, they're not quite beginner-friendly; instead, intermediate and advanced learners might have a better time with these. Still, should you want to explore the rich field of Japanese literature (Arguably, the Japanese invented the novel!) this is a great option. Well known works such as The Tale of Genji and Botchan are included in the collection.
Many of these works are considered classics for a reason, and it's hard to beat free! So if you're an upper-level Japanese learner, or someone who likes to push themselves in their studies, be sure to give Aozora Bunko a look!