This resource has been featured in: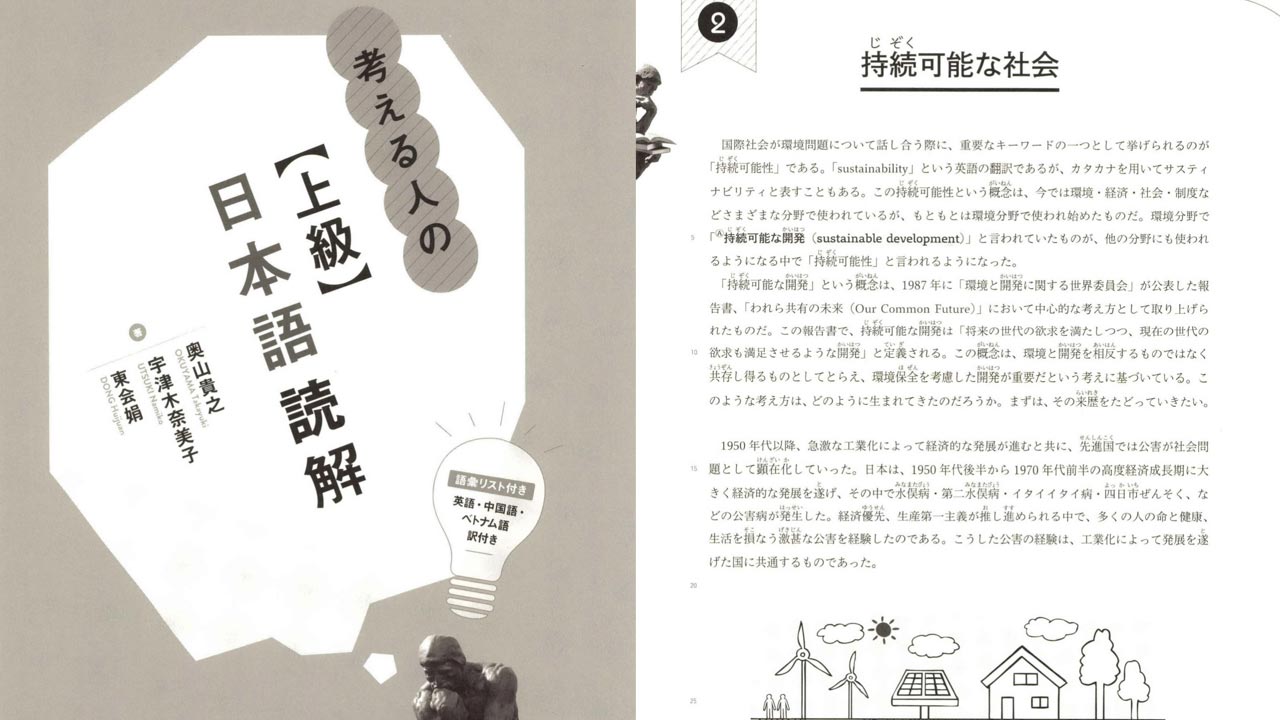 This workbook is designed for advanced learners of Japanese who are hoping to study at university or graduate school in Japan, as well as those who are already studying in Japan and looking to boost their Japanese reading and thinking skills.
The book comes in three parts. The main workbook includes advanced-level reading texts on a range of topics relevant to academic settings. Each text is followed by comprehension questions, and then prompts to encourage critical thinking about the topics covered. This is accompanied by a booklet that lists all JLPT N1-level vocabulary (based on the old Level 1 lists) with their translations in English, Chinese, and Vietnamese, plus an answer booklet.