This resource has been featured in: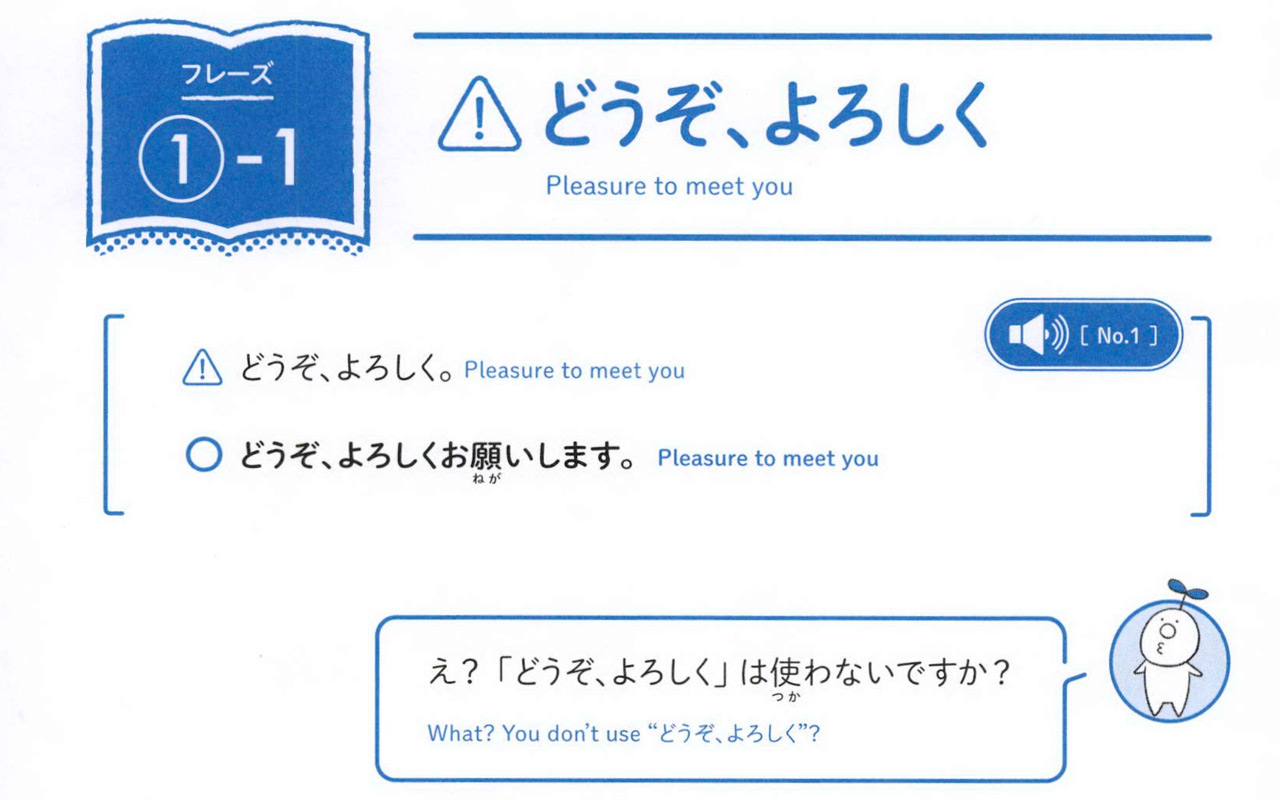 Nihongo no Mori's lively teacher, Yuka-sensei, compiled 60 Japanese phrases and their corresponding meanings, explanations, and usages into this easy-to-understand book aimed at beginner and intermediate learners of Japanese. A lot of what she has to say is related to common mistakes students make when using particular words and grammar structures. She also often addresses the way in which formal textbooks teach such patterns, providing her own advice and insight.
All 60 phrases are broken up into three chapters with individual sections dedicated to a group of related phrases. Chapter 1 is called もしかして使っちゃってる?不自然&失礼な表現 ("Could you be using these? Unnatural & Rude Expressions") and does a wonderful job of bringing to light many unnatural-sounding and even rude phrases commonly used by learners. Chapter 2, これってどういうこと?意味がややこしい言葉 ("What does this mean? Word with Complicated Meanings"), covers words with difficult or complicated meanings. It also has a section dedicated to words and phrases that may actually be used differently than described in a common textbook. And finally, common, natural-sounding Japanese words and phrases are presented in Chapter 3, entitled これができたら、会話上級者!("If you can use these, you'll be a conversation expert!").
Chapters 1 and 2 are organized very similarly. You will find a key phrase, word, or grammar pattern to be looked at, an English translation, and an explanation in a text message-like conversation format. Each section ends with a summary. Since Chapter 3 focuses mainly on presenting new words and phrases, you will see less explanations and more examples, definitions, usage hints, and similar phrases. The book also contains conversation sections that utilize previously-taught content, "mini columns" that go into detail about a related aspect of Japanese culture, and even audio recordings of the conversation portions.
This book is an excellent resource for beginner and intermediate students looking to get a more in-depth view of many common phrases, words, and grammar patterns they should already know. The breakdown of formal versus familiar is also greatly appreciated as it is something not often stressed in typical Japanese lessons.