We all know Japan is no stranger to eating fish, but did you know they also eat Vikings as well? Ever since the 1950s, eating Vikings has become a very regular thing in Japan. Everywhere from Okinawa to Hokkaido, Japanese folk enjoy Vikings on a daily basis. What's that? You're not following me here? Allow me to explain.
In Japan, the word for buffet is baikingu バイキング. But why did they choose the word Viking as their loan word for buffets? Seems kind of strange, doesn't it? Well there just so happens to be a story behind this, so let's get right to it.
The History of Vikings in Japan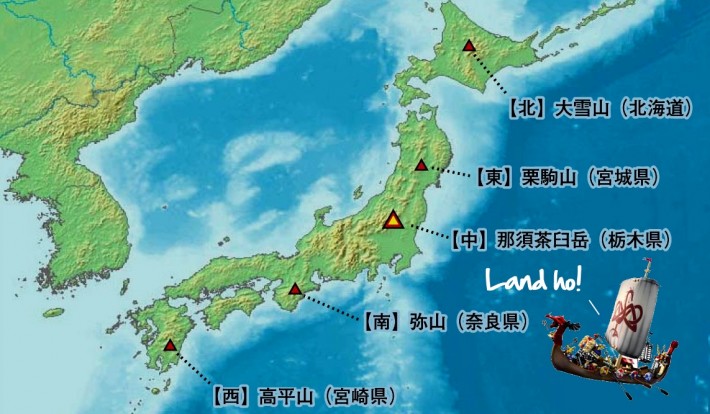 Okay, so you all know where Japan is located, right (or do you)? Japan is a cluster of many islands located just east of Korea and China. Being an island nation, Japan's natural resources had historically been a bit limited when compared to other larger nations with access to land based trade routes and wider shares of land. As such, the idea of an all-you-can-eat buffet was more or less blasphemous until Japan's economy started to really pick up after World War II and Japan became more open to the rest of the world.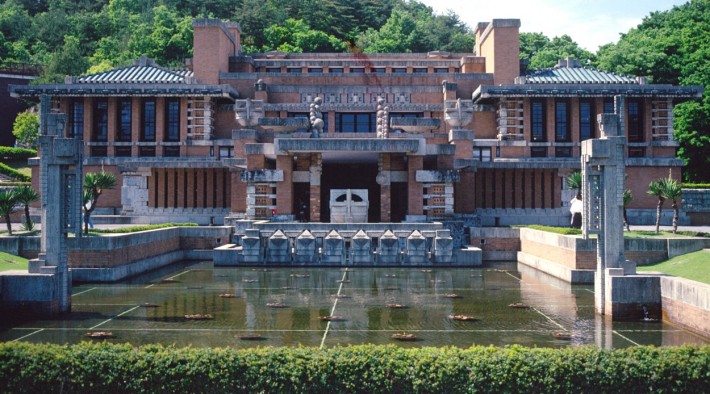 With this economic boom and globalization effect on Japan came many new ideas and advancements. One such idea came in 1957 when a restaurant manager from Tokyo's Imperial Hotel (Teikoku Hoteru) traveled abroad to Sweden.
Upon his arrival, he was absolutely dumbfounded by the crazy Swedes and their Smörgåsbord (buffet) restaurants. He thought to himself, "I must take this idea back to my hotel and from there it will spread to all of Japan and become insanely popular! Muahahaha!" Okay, so maybe he didn't really think that, but let's just say he did.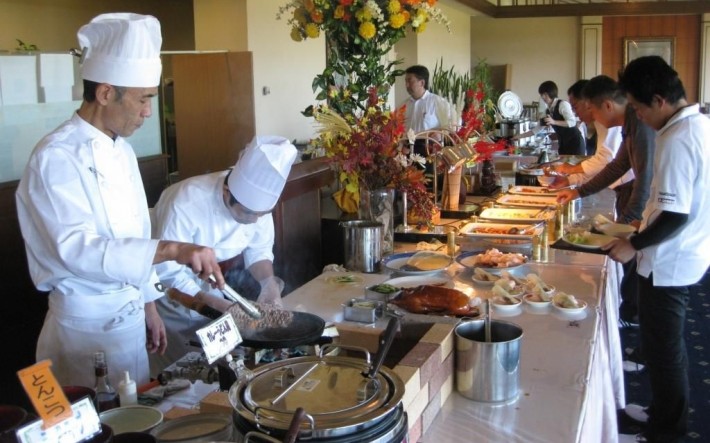 Luckily for him, the rest of the hotel staff was very receptive to the idea and the hotel's patrons ended up loving this new take on food. The menu was simple, consisting mainly of cold meats and salads, but the all-you-can-eat experience was received very well with the tight times in Japan post World War II. Anything that got the a Japanese person more food per yen was a good thing.
However, the name was the only part that needed some work. Smörgåsbord wasn't exactly an easy word for the average Japanese person to pronounce. They would have pronounced it as sumougasuboudo スモーガスボード. Doesn't exactly roll off the tongue now does it?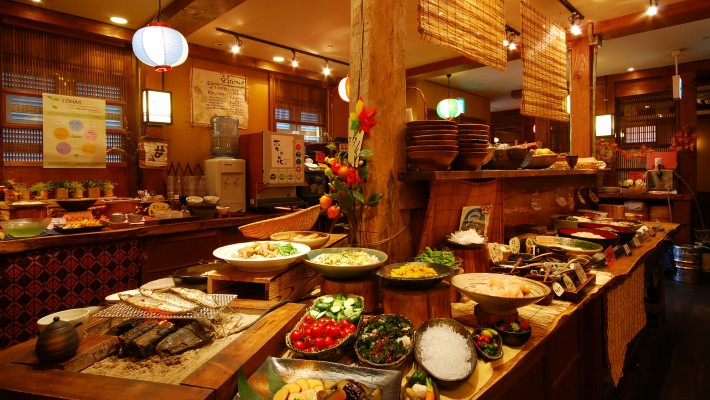 So here the hotel is with this great new food idea, they just don't know what to call it. But all hope was not lost. Luckily, somebody from the restaurant decided to go and see the 1958 film The Vikings (narrated by Orson Welles and starring Kirk Douglas). The hotel staff-member was struck with inspiration and decided that Viking was the perfect name for their new food sensation.
Vikings are Scandinavian, smörgåsbords are Scandinavian; they're pretty much the same thing, really. And to top it all off, Viking is much much easier to pronounce in Japanese than smörgåsbord is. As such, they changed the name of the hotel's restaurant to "Imperial Viking." And that is how Tokyo's Imperial Hotel finally decided that buffets in Japan would hereon be known as Vikings (バイキング).
The Japanese Vikings of Today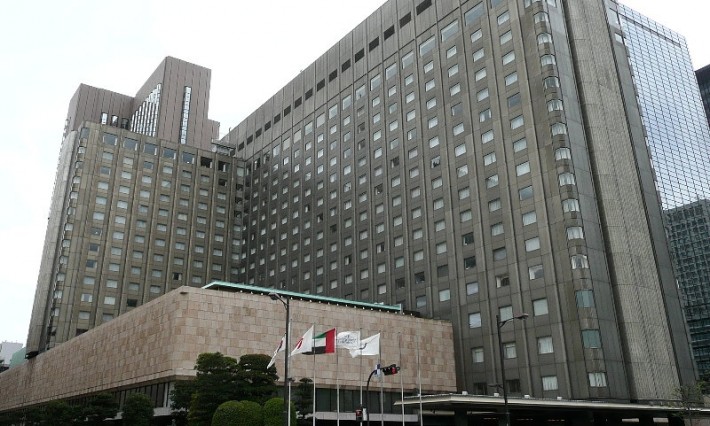 Since the inception of Viking style buffets at the Imperial Hotel, they have spread all over Japan. The Imperial Hotel also became very successful and well known because of it. The hotel is located between the Imperial Palace and the Ginza shopping district in Tokyo. It is still one of Japan's top hotels. For more information about the hotel's Imperial Viking restaurant today, you can read more about it here.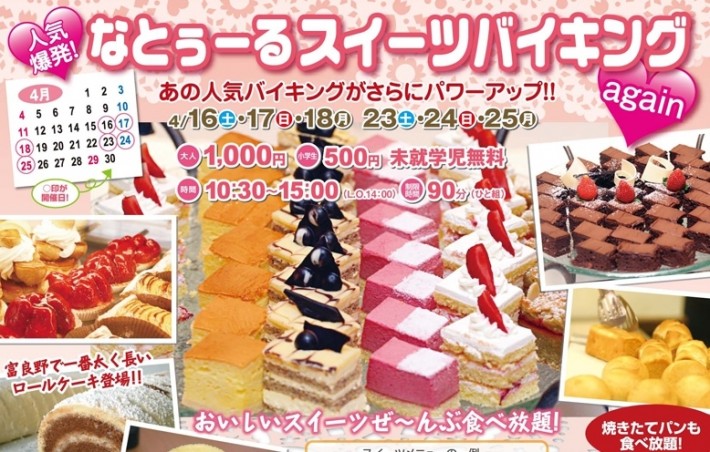 With the popularity of Viking buffets, it should come as no surprise that Lunch Vikings or Dinner Vikings are served at other hotels all over the nation. Dessert Vikings are very popular as well, where one can eat from a buffet full of desserts. So the next time you're in Japan, don't be surprised if you're offered a Viking meal. Knowing the history behind the concept, you can accept the offer with gusto and pillage and plunder the food to your heart's content.