Isn't it weird? Just a couple weeks ago I wrote about the "My Neighbor, Totoro" conspiracy theory. Now I want to tell you about something else that's both spooky and Ghibli related. There's a theory out there, especially amongst financial traders, that Ghibli is tied to some kind of curse. Maybe it's a curse itself! And I've experienced myself, first hand.
In Japan, I worked for an investment company as a financial planner and broker. While working there, I shuddered and trembled upon witnessing the so-called Jiburi no noroi ジブリの呪い, aka "Ghibli's Curse" aka "The Curse Of Ghibli."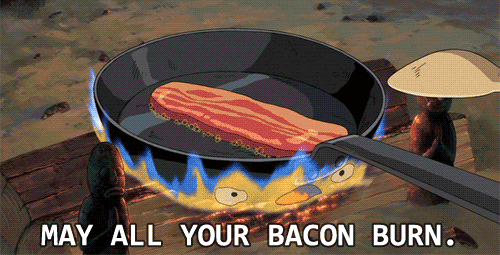 I had no idea until I started working as a financial planner that this curse even existed, holding itself over the stock and currency market. However, as soon as I joined the financial industry, the curse occurred. After a Ghibli movie was aired on TV one Friday night, bad things happened to the market. Very evil and curse-like things (dun dun dunn).
You see, Nippon Television Network Corp airs a movie every Friday night. That spot is called 金曜ロードショー (Friday Roadshow). Occasionally on this show they air a Ghibli movie. When this happens, bad stuff happen to the Japanese stock market or currency market soon after.
Sometimes it's related to beikoku koyoutoukei 米国雇用統計 (US jobs numbers), which is also called beikoku hinougyoubumon koyoushasuu 米国非農業部門雇用者数 or US nonfarm payroll dates. Other times it has to do with bad reports. No matter what the trigger may be, Japanese traders, investors, and other related workers are acutely aware of this eerie "curse" and will pay attention to the TV schedules for just this reason.
Running The Numbers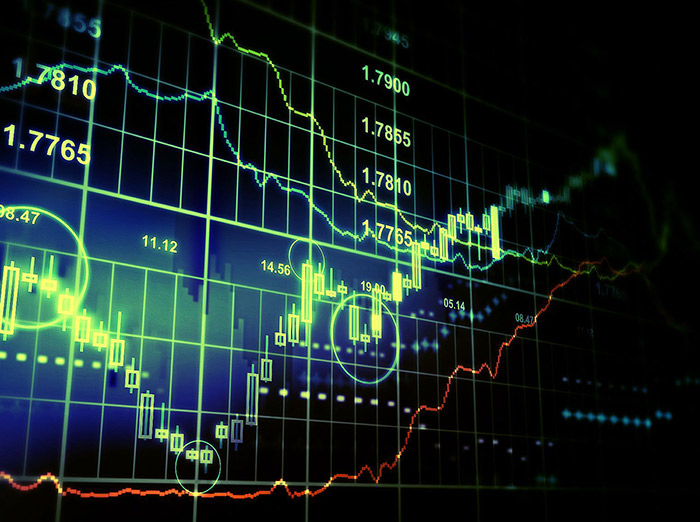 It's been a while since I quit my job so I don't remember exactly, but I feel like I remember how on these days other countries' currencies would go down or the Nikkei (Japanese stock market) would drop. I wanted to make sure that I could show this to you guys so I ran the numbers and made a diagram from February 22, 2008 until August 2, 2013. Please take a look below. There you can see that with 28 out of 35 of these days, either the US currency went down or the Nikkei went down. Isn't that insane? I thought so, at least the first time I learned about this.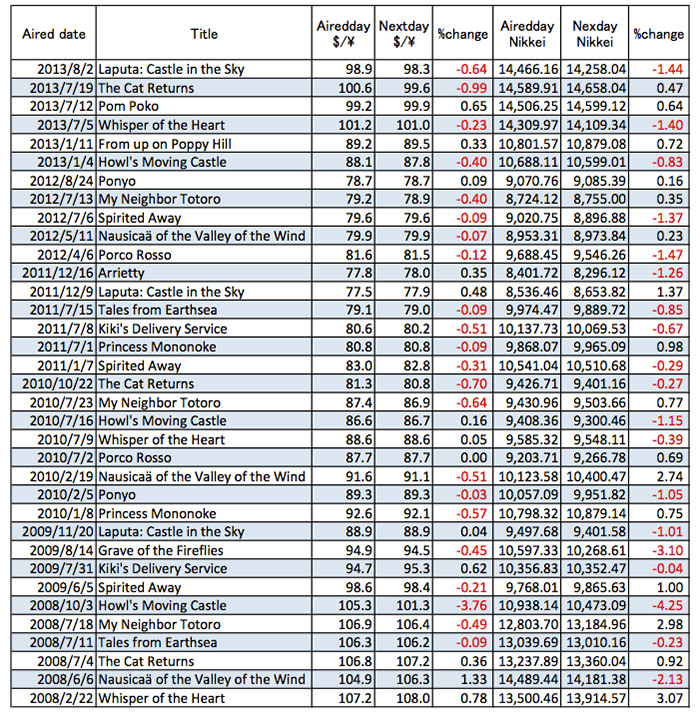 So, that's what happened over last four year eight months. You can see that the Ghibli Curse has taken place an eerily and head scratching amount of times. Of course this could be a coincidence that just lines up with the poor economy, but there is a reason why people believe in this curse, so something must be going on, even if it is completely by chance.
THE WALL STREET JOURNAL recently picked up Ghibli's Curse as a topic, as well. They interviewed some traders in Tokyo, so I'm going to introduce some parts of the article.
"Yen watchers expect the worst when a Ghibli flick airs at the same time that nonfarm payroll data is released in the U.S. (That is at 8:30 a.m. in Washington, D.C., and 9:30 at night in Tokyo.) In eight of the past nine such convergences, the data came in weak. In seven of those cases, the dollar tanked versus the yen and Japanese stocks fell.

On July 8, 2011, during a showing of "Kiki's Delivery Service," a Ghibli film about a young witch and her cat, the payroll numbers came in 86% below expectations and the dollar fell 1.2%. The following Monday, Japan's benchmark index fell 0.7%.

"I always factor into my trading that when a Ghibli movie airs on a Friday, the dollar-yen market could get volatile," says Yukio Nakamura, a senior manager at a French insurance company in Tokyo, who dabbles in foreign exchange on the side.

"I don't watch Ghibli movies on TV myself, but I'm always checking the broadcast schedule as a kind of risk hedge."
So it's not just me! I'm not crazy, right? Now are you getting scared of Ghibli? Apparently some people who support the conspiracy have even thought that NTV is timing the broadcast deliberately to coincide with the bad news. Against this argument, a spokeswoman for NTV didn't really mention a lot but said, "We decline to comment. Actually these questions do not merit commenting on."
Do you believe that this Ghibli's curse is all a setup? Personally, I want to believe it for fun, but there also is some reasoning behind why this might happen. The movies usually start at 9pm Japan time, on Friday where Japan's market is already closed for the weekdays. The market in Europe still continues during the movie and the New York market opens afterward. Plus, Current Employment Statistics (CES) in the US is revealed at 9:30pm Japan time on the first Friday of every month. So, bad things tend to happen on Friday nights. Hence, I'd believe the curse more if it continued even if the movie spot changed from Friday to another weekday.
A Destructive Coincidence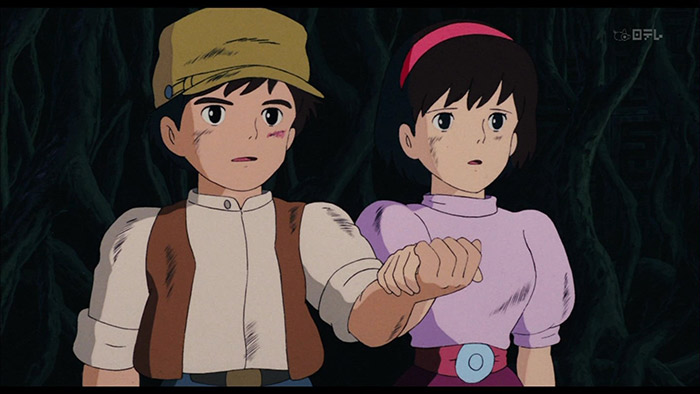 This is not directly market related, but there is another mysterious phenomenon on Friday movie night related to Ghibli that I'd like to introduce you guys. It's actually not for all Ghibli films but for "天空の城ラピュタ (tenkuu-no-shiro-Laputa/Laputa: Castle in the Sky)" and while it's being aired, Japanese Netizens spam "バルス (barusu/Balus or Balse)!" on either 2-channel or twitter as many times as possible, for some reason.
'Balus!' is the magic spell of destruction, which Pazu and Sheeta cast at the climax of the movie. It's said that spamming 'Balus' in sync during Laputa broadcast was started by 2-channelers in 2003.
According to the Twitter Japan official account, the word 'Balus' was tweeted 25,088 times-per-second at 11:22pm JST on December 9th, 2011 during the 13th Japanese television broadcast of Laputa. That established a new word record of the number of tweets per second.
However, this record was defeated easily by the 14th airing of Laputa on August 2, 2013. It's almost like a festival event on the Internet. In order to let more people enjoy this event, ニコニコ動画 (Niko-Niko-Douga) and the Japanese SNS site Mixi launched special web pages for users to spam 'Balus' and even Yahoo Japan enabled a 'Balus' button on its top page.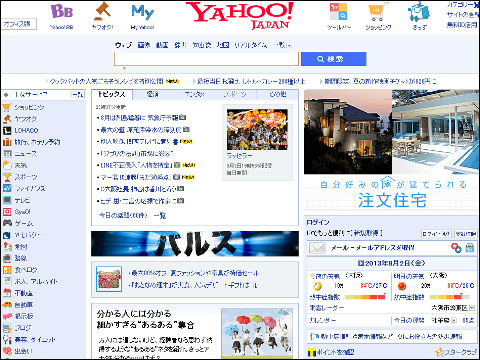 And guess what? These all efforts caused 142,199 tweets per second, which is over five times more than the last record and four times more than the existing 2013 record of 33,388 "あけおめ"1 tweets, according to Twitter JP.
Is it just a coincidence that people tweet the name of the spell for destruction on such a "cursey" day? (Probably). Are you convinced that the Ghibli Curse is real? Me? Well…I am wondering if I am indeed, cursed…because I wrote this entry more slowly (noroi のろい) than I usually do.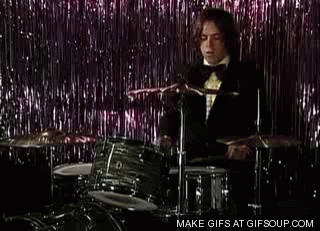 Did anyone get it? Yup, "curse" in Japanese is 呪い and pronounced "noroi" just like the word 鈍い which means "sluggish" or "slow."
Even if you don't believe in curses, I hope that you at least enjoyed reading about these Ghibli superstitions! If not, hopefully anyone can enjoy this "Nikkei" Choral Ensemble video doing Ghibli tunes, at the very least (because 日系 sounds like 日経!).
akeome -abbreviation of akemashite-omedetou-gozaimasu / A Happy New Year ↩