Did you ever have an idea that you were sure no one else would ever think of? And then, because we have the Internet, you found out that there were people doing the same thing all over the world?

That's what happened to me when I started taking photos of my stuffed Kogepan toys on my vacations. I took them with me to California, to New York City, and around the monuments and museums of Washington DC. I thought I was original and maybe a little bit odd. Then I went to post the photos online and discovered there was more than one Flickr group devoted to traveling stuffed toys.
And now, I'm kicking myself for not realizing that this was actually evidence of a huge under-served market. Sadly, I was not as brilliant as Sonoe Azuma, who three years ago opened a travel agency for stuffed toys in Japan.
It's called Unagi Travel, and it started out because Sonoe Azuma had the same hobby I did: she took photos of her stuffed eel Unasha and blogged about it. Now Unasha serves as stuffed animal tour guide and together they've taken about 450 stuffed toys from all over the world on trips around Tokyo as well as excursions to other areas. Her customers are so satisfied that more than half come back for another trip, and one, a hippo named Kaba-san from Osaka, has been on six trips.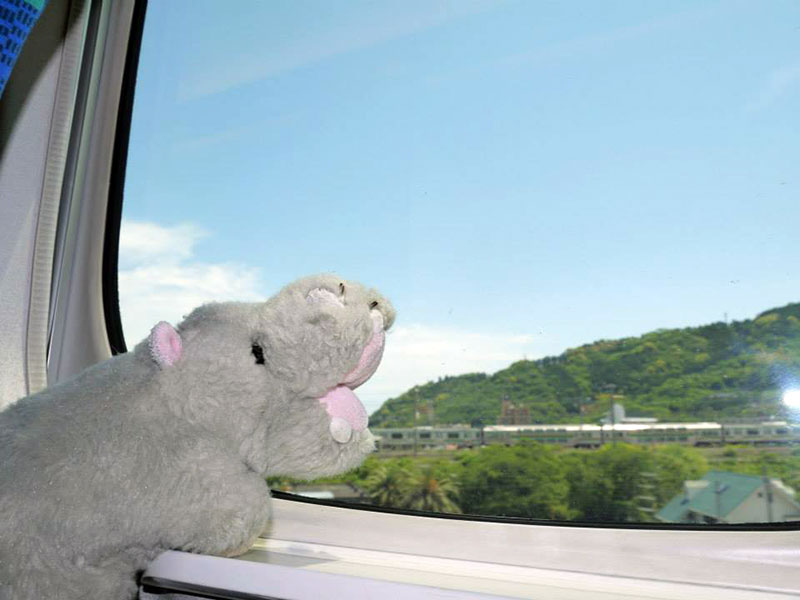 Customers can choose from various options: a tour around Tokyo including Asakusa, Meiji Jingu Shrine and Tokyo Tower, a one-day tour to an onsen, a weekend in Kyoto, and special tours that are sometimes offered, including to the Tohoku region. While you follow along via social media, your stuffed animal will see the sights and learn about Japanese culture, like calligraphy: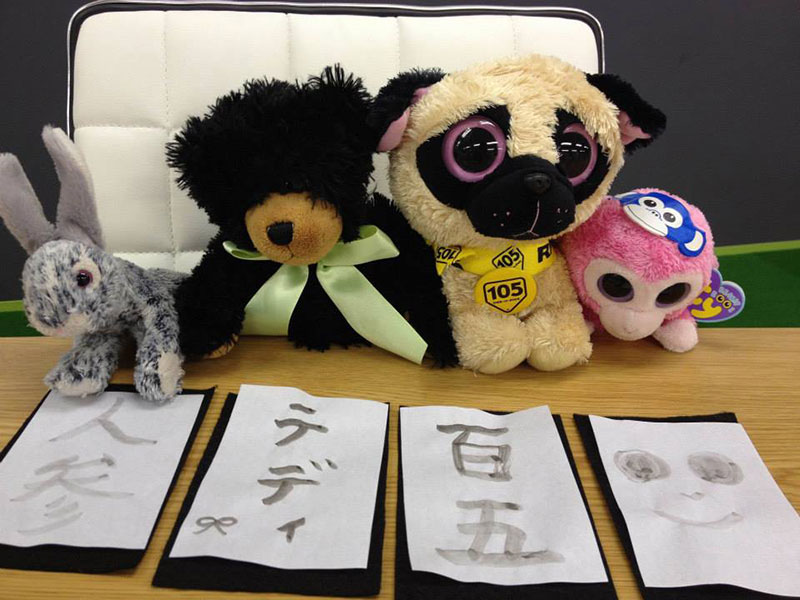 …and have Japanese meals that you will envy: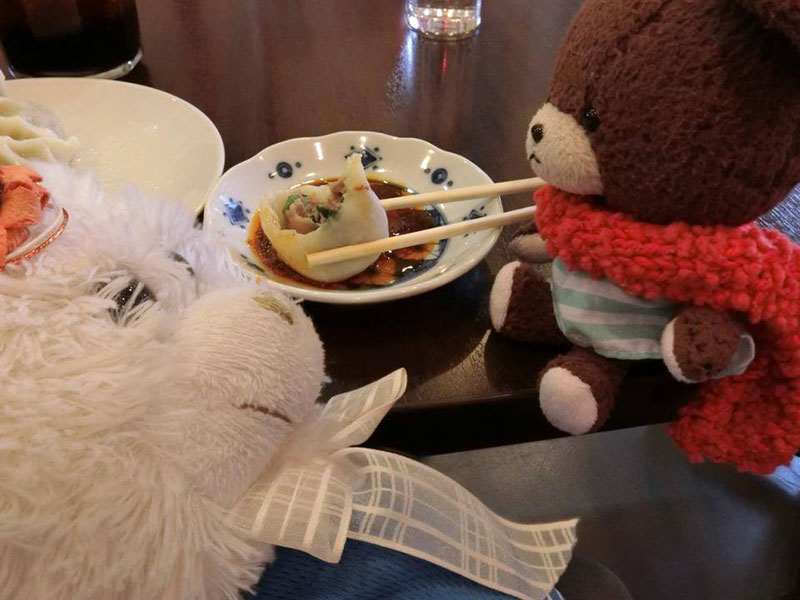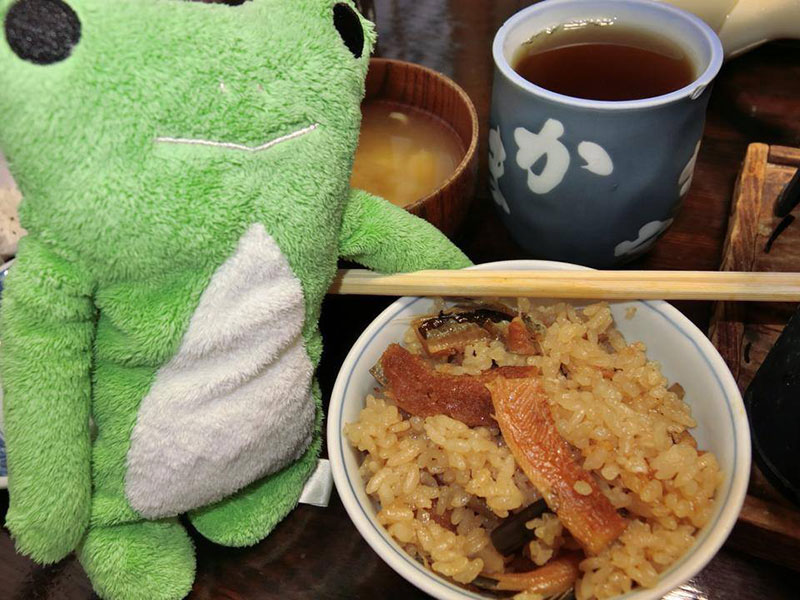 If your toy is a real free spirit, you can surprise it with a Mystery Tour. The Mystery Tour may visit other parts of Tokyo, Azuma told us, such as Shibuya, Ginza, or Roppongi, or places in nearby prefectures such as Kawagoe or Odawara. Or it may have a cultural theme, and your toy may come home knowing more than you do about architecture of the Meiji period or bronze statues.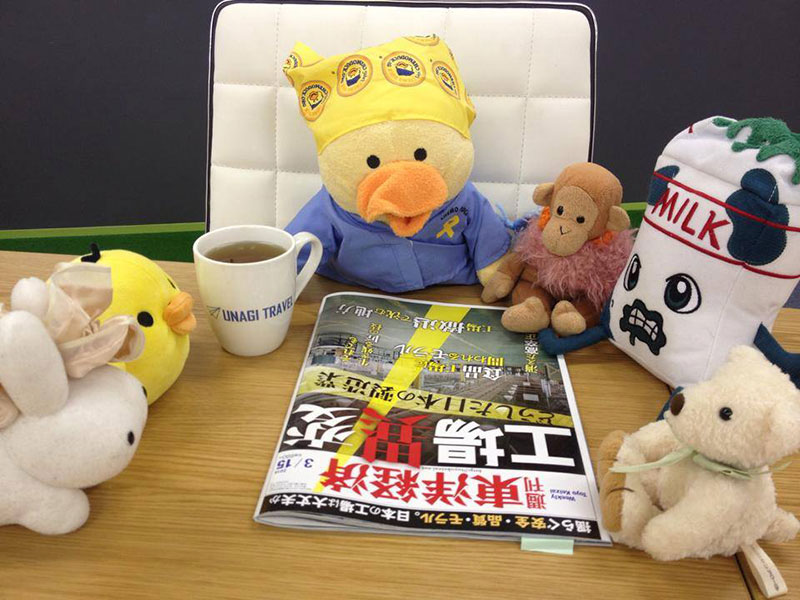 Tours are limited to ten so everyone gets enough personal attention. You're assured that your animal will never be placed directly on the ground, and asked whether your toy has any food allergies, whether it gets seasick or carsick, and if there's anything in particular your creature wants to see or do on the tour.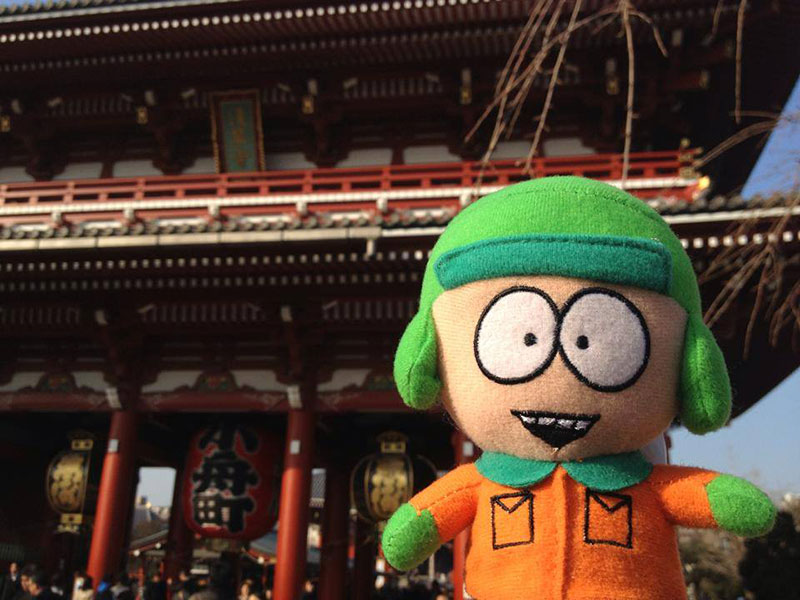 The form that customers fill out also asks how long you've been together and has you tell something about the toy's character. Along with the photos, the answers to these questions often show up on Unagi's Facebook page, so it's fun to follow even if you're not sending a toy on a trip yourself. People have all sorts of creative stories about their toys, and there's often the hint of interesting human stories behind them as well.
One toy from France on a recent trip was said to have been with its thirty year old owner since she was one day old, and loves chocolate and knitting. A pair of handmade cats from Nara Prefecture called Custard-san and Hana-san from Nara Prefecture were said to be on a mother-daughter trip together. They're supportive of each other, and the mom loves to listen to enka. And a toy called Little Brother Bear was returning to Tokyo where he had lived sixty years ago.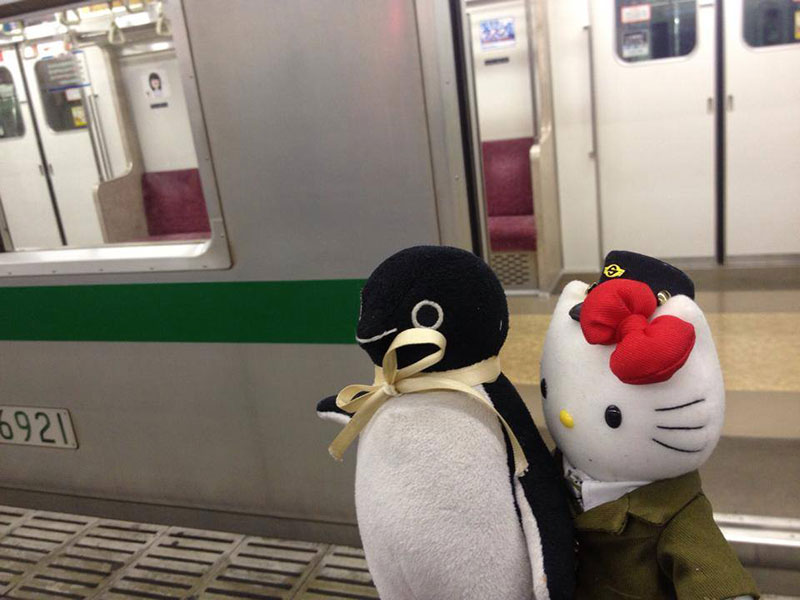 All sorts of creatures are allowed, as long as they weigh under 250 grams, and you need to mail your toy to Tokyo. The Tokyo tour is $45; special tours cost more, like $95 for two days in Kyoto.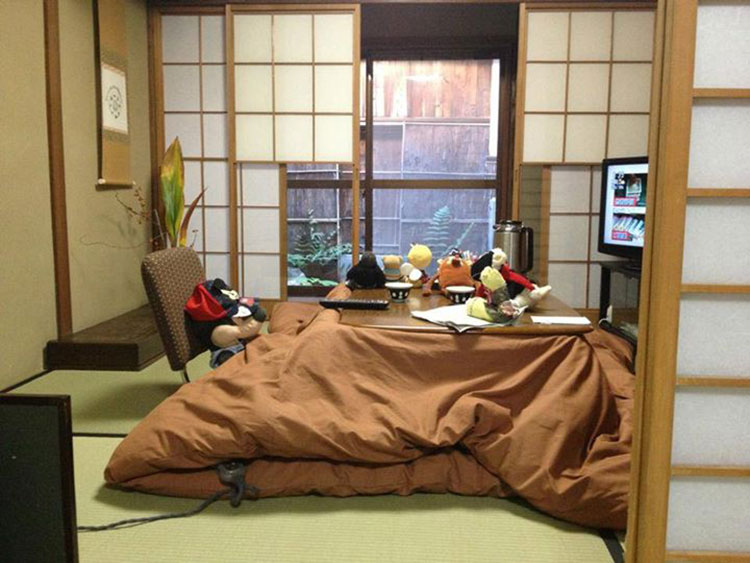 Do you have more questions about this? So did we. Azuma was kind enough to answer a few questions for Tofugu:
Tofugu: What kinds of toys do foreigners send? Are they different from Japanese, or does everyone like the same kind of stuffed animal?

Unagi: Foreigners tend to send us realistic animal toys, whereas Japanese tend to send us cute toys. Regardless of whether it's from Japan or overseas, the teddy bear accounts for a large percentage.

Tofugu: What's the most unusual toy you have taken on a tour?

Unagi: It was a Japanese spiny lobster.

Tofugu: When you go on overnight trips, how do the innkeepers feel about having stuffed animals as customers?

Unagi: Once the business understands the concept, we are very welcome.

Tofugu: Your job sounds like so much fun. What do you like about it?

Unagi: I'm happy that I can make my customers happy and energetic. For example, there was a man who applied for our trip in order to make his wife happy, who was very busy raising their child. After the trip, he gave us the feedback that our trip became a good pastime for her and she really enjoyed it. Although this is a small business, it's very satisfying for me because I can do something for someone else. This job also requires imagination, creativity, and interpersonal skills. That part of it is also fun for me.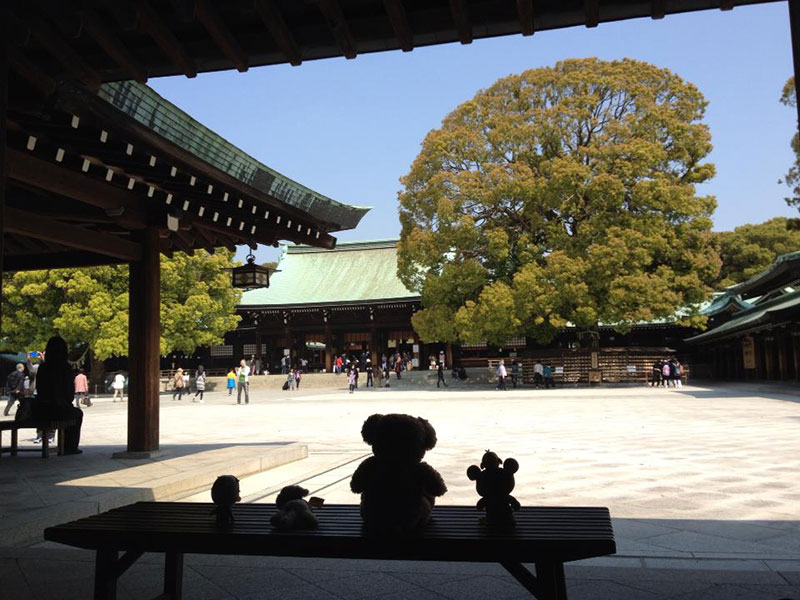 Now, I know what some of you are thinking: "What is the matter with these people? What normal adult would pay good money to send a stuffed animal on vacation?" If you don't get the fun of this, maybe what you need are some of the heartwarming tales: One customer who was in a wheelchair wanted her toy to go down narrow alleys that she was unable to navigate. Or you'd have to have a heart of stone not to be touched by Connor the Chemo Duck from Tennessee, a stuffed therapy animal for children with cancer, especially when he went to Senso-ji temple to fan himself with the healing smoke.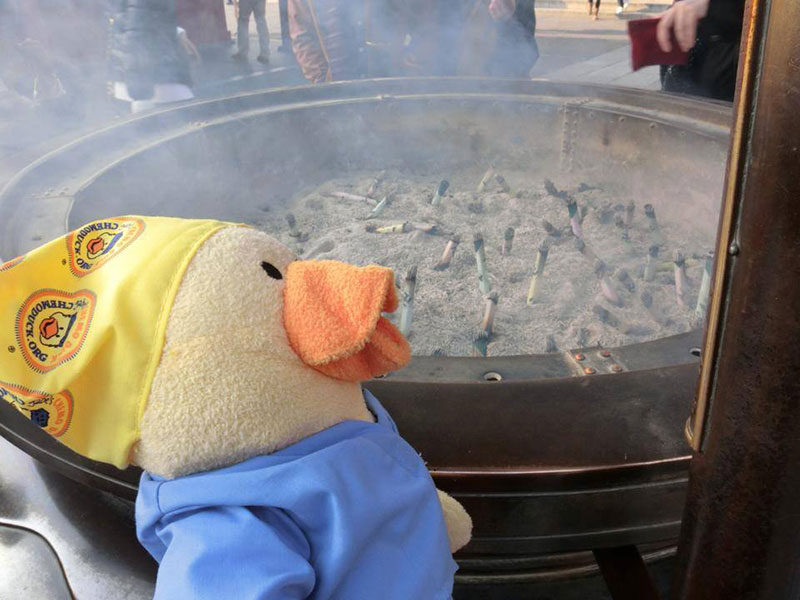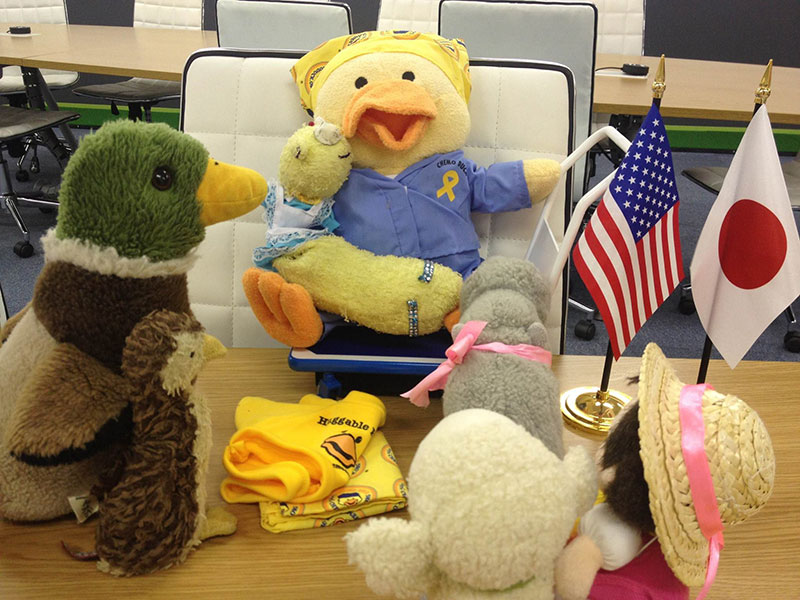 And if you're thinking this is one of those uniquely weird Japanese things, not so fast: right now, Azuma says that half of her customers are from overseas.
There was actually once a similar business in Prague – the owner was half-Japanese, and it eventually failed, and one in Berlin seems to be hanging on, although they seem to do tours far less often. But I think there's global potential here. I'm thinking maybe I need to open a company like this of my own. Don't you think Japanese stuffed animals would love to come see the cherry blossoms in Washington DC?
If you'd like to send your stuffed animal on a tour of Japan, be sure to visit Unagi Travel's website to get more information. And don't forget their facebook and twitter pages either.